Ardex S 16 Grey 20kg
SKU: 005S16G
Ardex S 16 Grey 20kg
£39.62 (inc. VAT)
£33.02 (Ex. VAT)
0 company wide current stock level
Enquire Now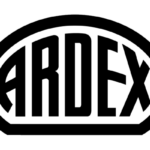 Ardex S 16 Grey 20kg
Description:
ARDEX S 16 and S 16 W are rapid hardening and drying tile adhesives with specific properties ideal for fixing moisture sensitive natural stone, as well as porcelain, mosaics, fully vitrified tiles, ceramic tiles and rigid foam insulating materials e.g. polystyrene etc. in internal locations. ARDEX S 16 and S 16 W are suitable for floor or wall tiles, and can be used on underfloor heated screeds when used with ARDEX E 90 Mortar Admix.
ARDEX S 16 and S 16 W incorporate ARDEX RAPIDRY FORMULA technology, meaning that the mix water is totally bound into the hardened adhesive which minimises the risk of water staining to moisture sensitive natural stone tiles. ARDEX S 16 W is especially suit- able for fixing translucent stones and natural stone where a light coloured adhesive is required.
Features:
 Minimises the risk of water staining in moisture sensitive natural stones
 Can be trafficked and grouted 2-3 hours after fixing
 Suitable for fixing porcelain and fully vitrified tiles
 For internal, dry or intermittently damp locations
 For use on walls and floors
 ARDEX S 16 W is ideal for fixing light and translucent marble and other types of translucent natural stones
Use:
The BS EN 12004 C2 FT designation for ARDEX S 16 and S 16 W classifies each adhesive as an "improved fast setting cementitious adhesive with reduced slip".
ARDEX S 16 and S 16 W are ideal where residual moisture remaining in a normal adhesive could cause water staining marks in moisture sensitive natural stone tiles.
Tiles and mosaics fixed with ARDEX S 16 or S 16 W can be grouted and subjected to loads only 2-3 hours after fixing at 20°C, making them particularly suitable for use in situations where the adhesive bed has to dry quickly, or the tiling has to be grouted and put into use shortly after fixing.
ARDEX S 16 and S 16 W are based on special cements and high quality synthetic resins and fillers, and are mixed with water to produce a slump free, easily applied mortar with a working time of approximately 30 minutes. The mortar adheres strongly to most building materials such as concrete, cement/sand render and screeds, brickwork, blockwork, etc. In some cases surface preparation, such as priming, may be required prior to fixing.
ARDEX S 16 and S 16 W are not recommended for fixing tiles in swimming pools, external locations, etc. In these situations we recommend the use of ARDEX X 77/X 77 W MICROTEC Flexible Wall and Floor Tile Adhesive.
Ardex S 16 Grey 20kg
£39.62 (inc. VAT)
£33.02 (Ex. VAT)
0 company wide current stock level
Enquire Now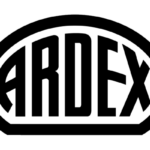 Reviews
Only logged in customers who have purchased this product may leave a review.