Ardex X 77 S White 20kg
SKU: 005X77SW
Ardex X 77 S White 20kg
£61.84 (inc. VAT)
£51.53 (Ex. VAT)
0 company wide current stock level
Enquire Now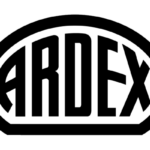 Ardex X 77 S White 20kg
Description:
ARDEX X 77 S and X 77 W S are grey or white MICROTEC fibre reinforced ultra rapid setting and hardening cement- based floor and wall tile adhesives. Specifically formulated to have enhanced properties of adhesion and flexibility the advanced slump resistance properties make ARDEX X 77 S and ARDEX X 77 W S ideal for fixing large format wall tiles.
Features
 MICROTEC fibre reinforcement for high performance
 Ultra rapid setting and hardening – walk on and grout after only 90 minutes
 Advanced slump resistance double that of 'T' classified adhesives ideal for fixing large format wall tiles
 Ideal for all tile types including porcelain fully vitrified mosaics and terrazzo
 High yield – 5.5m² @ 3mm
 Rapid strength development allows floors to be put back in use and subject to full loads after 24 hours
 Ideal for swimming pools and wet areas
 For internal and external applications
 Suitable for underfloor heating
Use:
ARDEX X 77 S and ARDEX X 77 W S are ideal for fixing ceramic or fully vitrified tiles and other tiles with low porosity as well as glass and porcelain mosaics and terrazzo.
ARDEX X 77 S and ARDEX X 77 W S adhere strongly to most construction materials including concrete cement and sand renders and screeds heated sub-floors brickwork and blockwork gypsum plaster plasterboard and existing ceramic tiled surfaces.
The BS EN 12004 C2 FTE S1 designation for ARDEX X 77 S and ARDEX X 77 W S classify the adhesives as 'improved fast setting deformable cementitious adhesive with reduced slip and extended open.'
The enhanced setting and hardening performance of ARDEX X 77 S and ARDEX X 77 W S means that after only 24 hours the adhesive can withstand full loads.
Ardex X 77 S White 20kg
£61.84 (inc. VAT)
£51.53 (Ex. VAT)
0 company wide current stock level
Enquire Now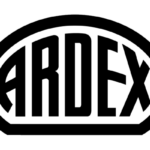 Reviews
Only logged in customers who have purchased this product may leave a review.