Mapelastic Aquadefense Kit ( 7.5kg & 10m Tape )
SKU: 096adk
Mapelastic Aquadefense Kit ( 7.5kg & 10m Tape )
POA
POA
0 company wide current stock level
Enquire Now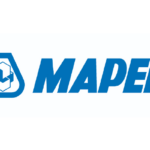 Mapelastic Aquadefense Kit ( 7.5kg & 10m Tape )
Description:
A ready to use kit for the rapid waterproofing of bathrooms wet rooms and showers to receive tiles after 4 hours
Advantages:

• The components of Mapelastic AquaDefense Tanking Kit are supplied ready to use.
• Mapelastic AquaDefense is a rapid product: ––wait 1 hour after applying the first coat and 3 hours after applying       the second coat before applying tiles;
  –– ceramic tiles may be bonded after 4 hours (at+23°C and 50% R.H. when applied on a dry screed with less than       3% residual moisture).
• Mapelastic AquaDefense is elastic: at +23°C it has 3.2 mm crack-bridging capacity without reinforcement.
• Mapeband PE 120 is made from polyester mesh and PVC fabric:
  –– elastic and deformable;
–– impermeable to water and vapour;
–– pre-formed corners and gaskets are available separately
Mapelastic Aquadefense Kit ( 7.5kg & 10m Tape )
POA
POA
0 company wide current stock level
Enquire Now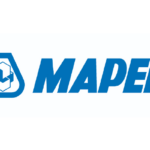 Reviews
Only logged in customers who have purchased this product may leave a review.