This case study explores the Coatham Seafront Regeneration project in Redcar, North Yorkshire, undertaken by Seymour Civil Engineering on behalf of Redcar & Cleveland Borough Council, started in September 2022. The project involved the development of various amenities, including a play park, an adventure golf course, a central plaza public space, a coastal activity hub, public toilets, food/drink plots and visitor parking. Resapol Stockton depot supplied the urban landscaping materials for the project, with Larsen Building Products offering a complete product system, quick quotation turn around and additional site support.
Coatham Seafront, a prominent area in Redcar, was selected for a regeneration initiative to revitalize the seafront and enhancing public amenities. Seymour Civil Engineering secured the contract to carry out the works with phase one of the project involving the construction of a high-quality play park and an 18-hole adventure golf course. Samantha Oliver, Branch Manager at Resapol Stockton, was contacted by Seymour Civil Engineering to recommend and supply the necessary materials for the urban landscaping portion of the project. Larsens paving products were selected, as many of their diverse range of products & systems effectively met the demands of the project.
The complete range of materials supplied by Resapol Stockton for the initial phase of the project included:
These materials were primarily chosen because they met the performance characteristics outlined in BS 7533. One of the key advantages involves their rapid setting and curing time. Larsen Streetscape FBC and Priming Slurry allow for vehicle traffic after just 24 hours and foot traffic in as little as 12 hours. As a result this ensured that newly installed paved areas could be opened quickly for public use. Larsen Jointing Mortar is supplied in a range of attractive colours; the Natural version was selected as it enhanced the overall aesthetics of the project.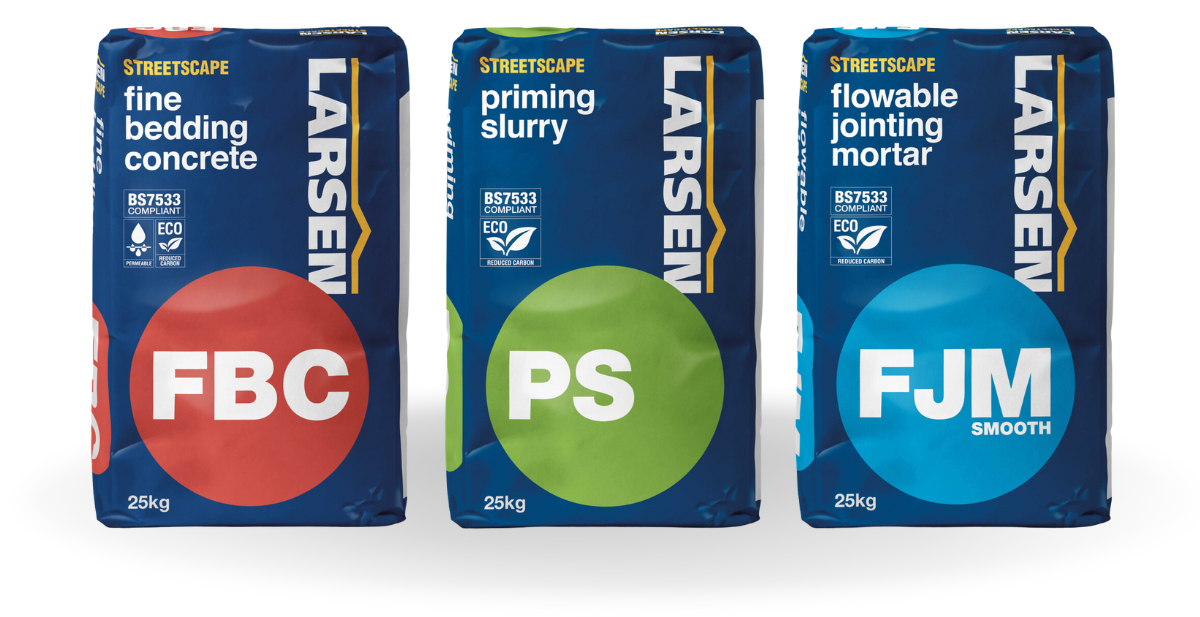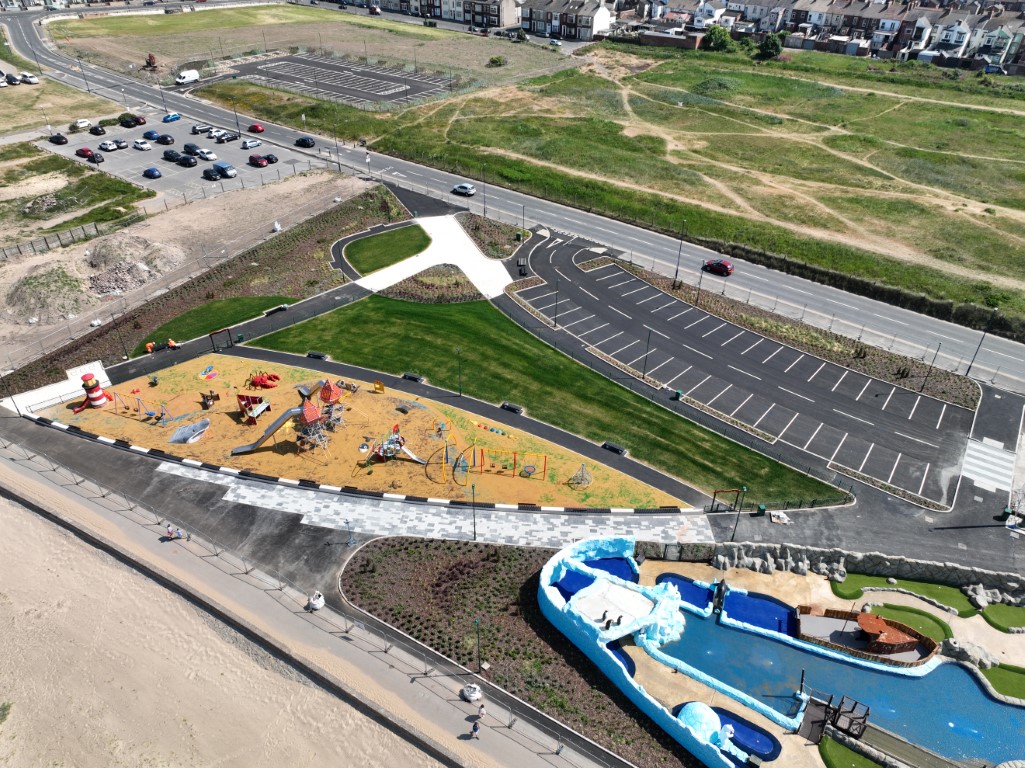 Larsen Building Products played an important role by supporting the work being carried out during phase one, implementing site visits for training and demonstrations, ensuring that the contractors had the necessary knowledge and expertise to use the materials effectively.
Phase 2 of the Coatham Seafront Regeneration project commenced on March 22nd 2023 and is currently ongoing, with the expected final completion date set for November 1st 2023. Seymour, with the support of Resapol Stockton, are progressing towards transforming Coatham Seafront into a vibrant and inviting public space!