Since the companies inception we have made a commitment to sustainability and environmental concerns that are now a part of our core values. We recognise the impact we can have on the environment, as a business and have taken many steps over the years in order to protect the natural world. The construction industry has already taken steps to reduce its carbon footprint through the implementation of CO2nstructZero and we have used this as guidance when formalising our efforts. In early 2022 we formed a Sustainability Team at Resapol comprising of people from different areas of the business. The team was created to formalise and detail Resapol's sustainability efforts by working towards the following aims:
Calculate Resapol's Scope 1 and 2 carbon emissions
Review Resapol's current efforts – record facts and figures
Ideas of what we can do going forward to reduce our carbon footprint as a business
Work with suppliers to determine their own NetZero ambitions and what sustainable products are available
Produce a Sustainability Pack which we can provide to customers – including a sustainability policy and tangible goals for the future
The team have been working hard to document all of Resapol's sustainability efforts from the company's inception to the present day. As a result a Sustainable Goals Document has now been produced detailing everything that we have been doing and projects we are looking at. This document is available to all customers on request. Some of the points that this document covers includes: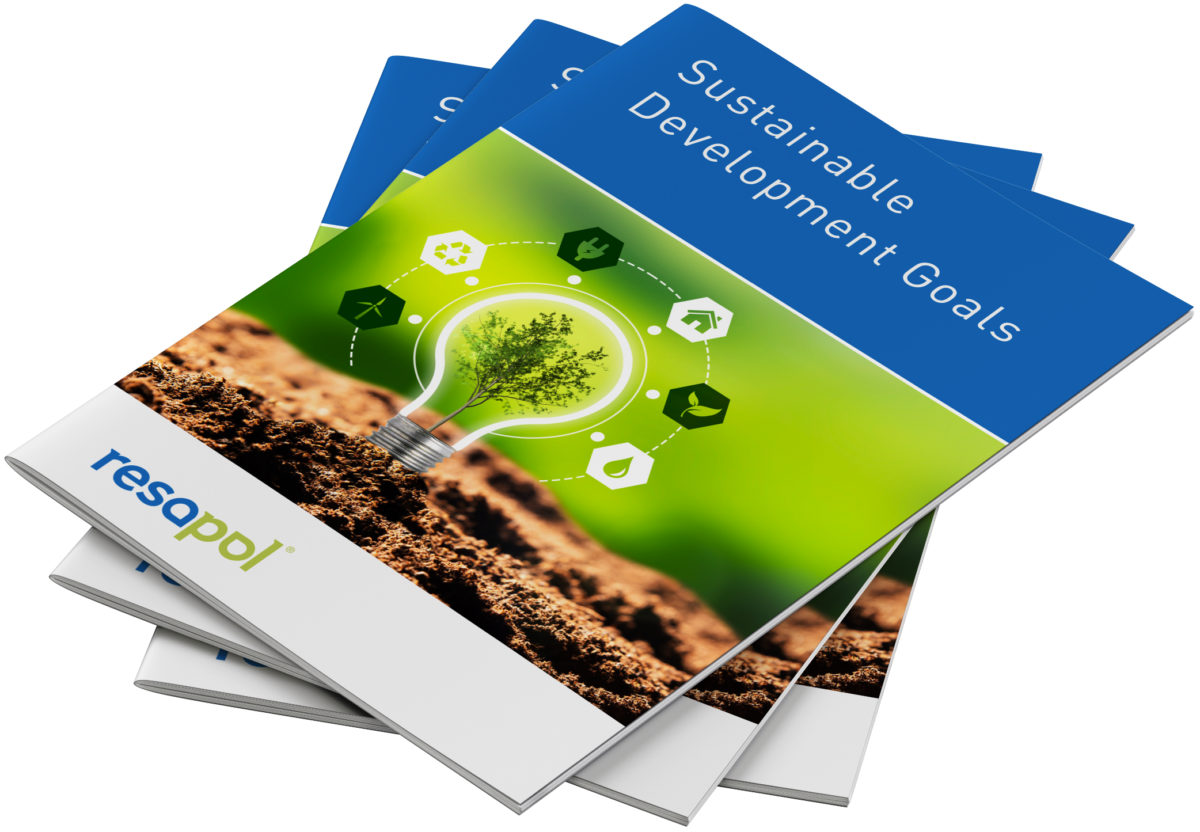 Waste Reduction:
Our recycling figures have continued to reduce year on year resulting in a 68% reduction in our landfilled weight from 2018 to 2021.
Paper reduction strategy is in place, with reduction already of 16 reams p.a. Energy.
De-carbonisation analysis of London and Leigh Supercentres taking place.
Construction Products:
Supplier sustainability questionnaire to further ascertain manufacturers positions and progress, plus details of sustainable product options that may be available.
Introduction of fully recyclable packing materials at Resapol in 2021, for all materials dispatched, at all depots.
Transport:
Vehicle fleet of hybrid / electric cars introduced in 2021 and charge points installed at all depots.
Full electric forklifts used since company inception.
Communication:
Increased internal communication, including a briefing to all depot teams on what we have done as a business so far.
---
Our sustainability achievements and goals demonstrate our strong commitment to promoting sustainable development and to aligning our operations with the construction industry's implementation of CO2nstructZero and their goals, we believe we can make a positive impact on the world around us allowing future generations to flourish.
---