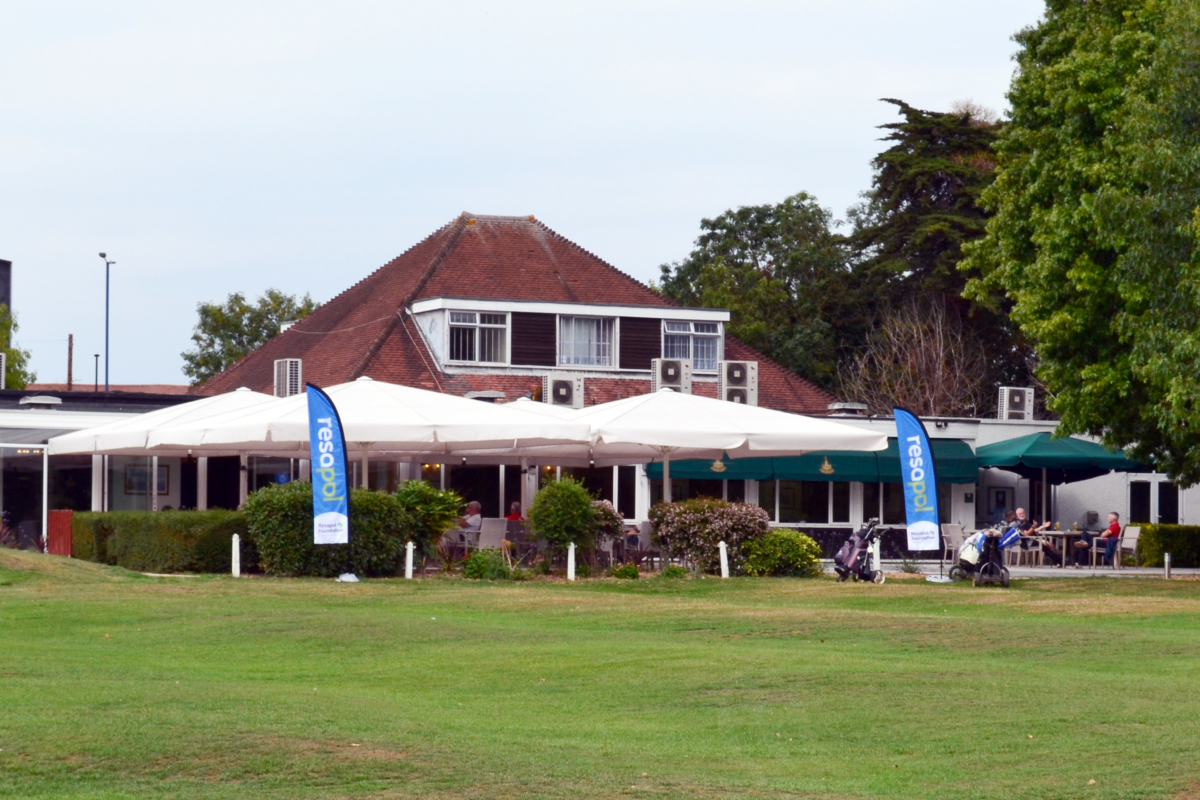 Ealing Golf Club was re-designed by Harry S.Colt, one of the greatest golf course architects of all time. The club is renowned for having some of the best surfaces in England, over 18 holes of delightful but challenging parkland, which is why it was chosen as the location for the first Southern Resapol golf day on the 1st September. Following the success of our 2 previous golf events in the north, it was time to head to the capital with key Resapol southern customers invited to attend. The full day event provided a fantastic opportunity to generate new business, solidify existing relationships, as well as to enjoy a superb day of golf!
The day began with all attendees registering, finding out their pre-selected teams and start times and most importantly enjoying a bacon butty! Some great golf was played over the course of the day with Ealing's water features and numerous bunkers causing problems for some of the players. Once everyone had made their way to the 19th hole for a drink (and in the case of the last team; to dry off) it was back to the hotel for a well deserved meal and drinks. The day included several competitions with prizes up for grabs; the details of all these competitions and the deserved winners can be found below.
---
Best Overall Performance
Lee Scattergood
Best Resapol Performance
Mark Ridgers
Best Team Performance
Ben Carr, Lee Scattergood, Rob Dorey
Nearest to the Pin on the 18th
Rob Dorey
Nearest to the Pin in Two on the 11th
Billy Glen Collins
---
This event also provided an opportunity for donations to be made towards the Resapol Foundation, which aims to support individuals, communities, organisations and charities local to our depots. We managed to raise £120 at the event. More information on the Resapol Foundation and the charities it supports can be found here.
We'd like to take this opportunity to again say a thank you to everyone who joined us for this fantastic event, we hope you all enjoyed it as much as we did. Needless to say we are already starting on planning the 2023 Golf Day!