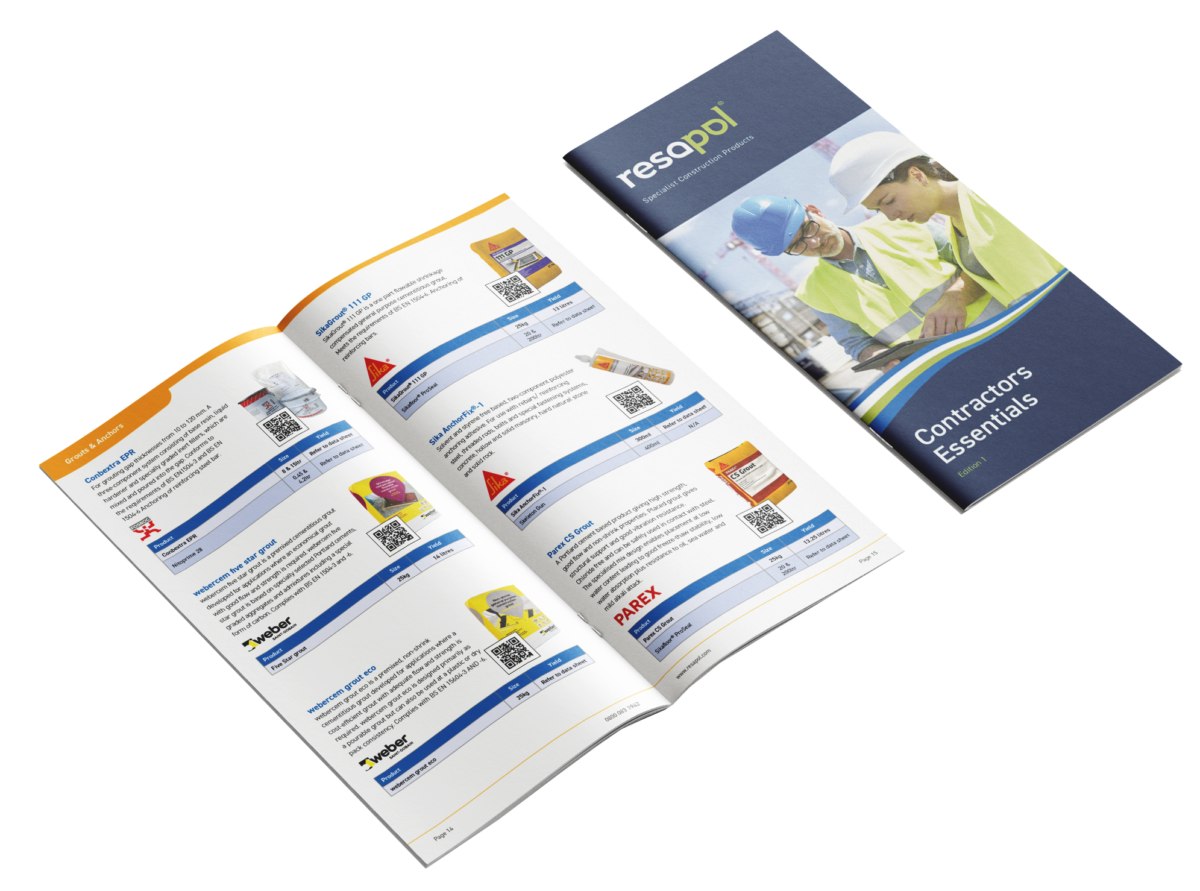 Resapol, the UK's trusted suppliers of specialist construction products, are extremely proud to announce the launch of the first edition of their Contractors Essentials Brochure.
The concise brochure has been designed to give an overview of the key products available from Resapol. The full product range totals some 6,000 products and this gives a glimpse at some of those best sellers across the main product categories. The products selected are from some of the world's biggest manufacturers, spanning waterproofing, concrete repair, sealants, adhesives, grouts, flooring, roofing, highway and landscaping products.
Each product in the brochure features key information as well as details of ancillary products that should be used in conjunction, such as primers, applicator guns and other similar accessories. QR codes also accompany each product which on scanning by any smartphone takes the user directly to the product datasheet, thereby providing even more detailed information.
The new brochure is available in all Resapol branches as well as on the downloads section of the Resapol website www.resapol.com/downloads. To request a copy call 0800 083 1942 or email sales@resapol.com.