In a show of support for victims of violent crime, the Resapol Foundation has once again reaffirmed its commitment to supporting charities and communities local to our depots by donating £1,000 to the Josh Hanson Trust. This contribution will bolster the Trust's efforts to provide essential services such as art therapy, workshops, and valuable advice on victims' rights, all aimed at helping survivors heal and rebuild their lives.
The Resapol Foundation is recognised for its dedication to making a positive impact on the lives of those in need. In collaboration with the London Depot Ambassador George Bouchier, Resapol's Southern Divisional Sales Manager, the Foundation identified the Josh Hanson Trust as a worthy recipient of this year's donation.
The Josh Hanson Trust, founded by his mother Tracey and his sister Brooke after the tragic murder of their beloved Josh, has been at the forefront of supporting victims of violent crime. Josh was 21 when he lost his life in an unprovoked knife attack on the 11th of October 2015, shortly after arriving at a bar in Eastcote, West London. The trust's mission aligns seamlessly with the Resapol Foundation's core values of fostering resilience, providing opportunities for personal growth, and aiding communities in overcoming adversity.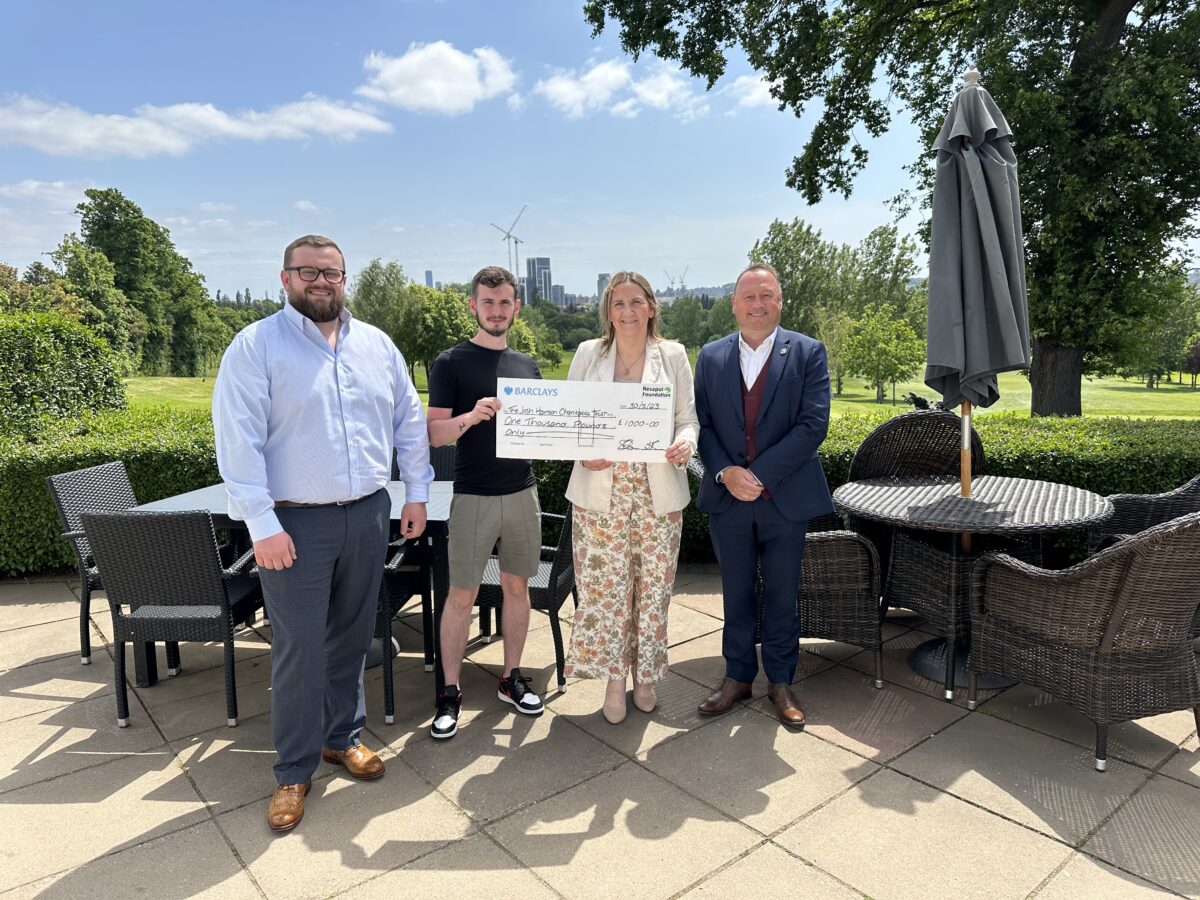 "Tracey Hanson is a powerful champion for victims' rights, and she does incredible work to support victims of crime."

– Dean Russell MP
The £1,000 donation from the Resapol Foundation will have a direct and meaningful impact on the lives of survivors. Through art therapy sessions, victims find solace, self-expression, and a path to healing. Workshops organized by the Josh Hanson Trust empower survivors by equipping them with essential life skills and helping them regain their confidence. Additionally, the invaluable advice on victims' rights provided by the trust ensures that survivors are well informed and supported as they navigate the complex legal landscape.
"Before attending the art workshops, I didn't know where to turn or what to expect. From the minute I walked in the door I felt heard, understood, and comforted. I can't thank Tracey and the team enough as I now feel ready to be part of society once again."

– A victim of domestic violence.
George Bouchier, Resapol's London Depot Ambassador and Southern Divisional Sales Manager, had this to say on the donation,
"Supporting the Josh Hanson Trust through the Resapol Foundation is an honour for me as well as for the entire Resapol team. We firmly believe in the amazing work that they do every day in providing victims with the knowledge and support they need to rebuild their lives."
This donation underscores Resapol's steadfast commitment to social responsibility and our drive to create a more inclusive and compassionate society. Through the Resapol Foundation's support, the Josh Hanson Trust will continue to extend its reach, offering hope and assistance to those affected by violent crime.
---
"This generous donation means that we can continue to provide art trauma recovery workshops which provide mental health and wellbeing to individuals who have been a victim of crime. It also means we can continue to share Josh's story to help prevent violent crime. Our work comes from a place of love and compassion and in memory of Josh we continue to make positive changes in our local community and beyond."

— Tracey Hanson
---
For further information about the Resapol Foundation and its positive endeavours, please visit the Resapol Foundation webpage for more detailed information.