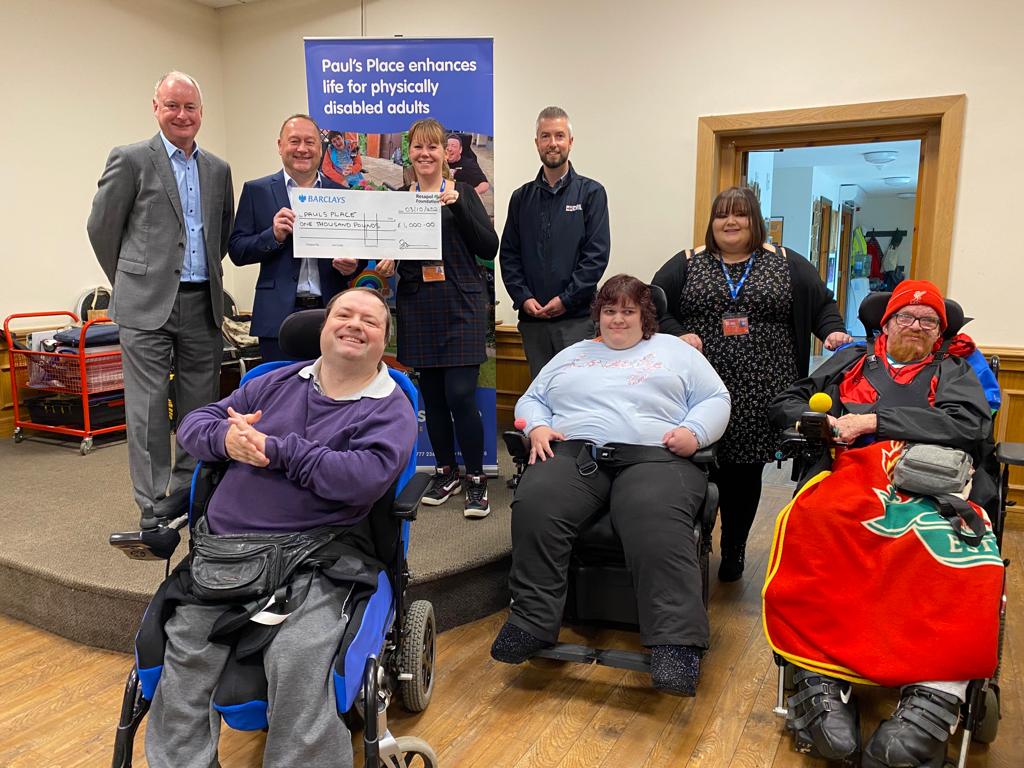 The Resapol Foundation is proud to be supporting Paul's Place with a donation this month. The Resapol Foundation was set up by the founders of Resapol and is the charitable arm of our business, it aims to make a positive and lasting difference to people's lives by awarding donations to individuals, communities, organisations and charities to assist them in the incredible work they do every single day.
Resapol's Bristol depot Ambassador, Branch Manager Mark Ridgers, nominated Paul's Place to be supported by the Foundation. This particular charity was chosen by Mark as adults with disabilities is a cause close to his heart. He became aware of Paul's Place through a long-time customer and friend whose wife works at the charity – after hearing about all the amazing work they do it was an obvious choice for nomination by his depot.
Paul's Place is a charity that enhances life for physically disabled adults and those with cognitive and sensory impairment. They do this by providing social activities that connect people, reducing isolation, improving health and wellbeing whilst giving people the opportunity to develop new skills, enjoy new experiences and live life to the full. Through their Carers programme they are also able to offer support, if needed, to the families of their members.
Paul's Place got its name in a rather unusual way; back in 1995 when the group was formed, a young disabled man Paul Willmott was part of the initial conversations about the group. He was keen to be part of the club, as he, like the other founding members wanted to see a social group set up for them and a club that they could own. Sadly, Paul died just as the club was forming, as a tribute to him the other founding members decided, that in his memory, the group would be known as Paul's Place. Paul's family have continued to support the charity over the years and they are delighted that Paul lives on through the charity. Today, 'Paul' embodies anyone using the charity, regardless of gender or disability, as they are a people-based, disability-led charity and continue to replicate the ethos of the original club every single day.
On 5th October Resapol Co-Founders Sean Ofsarnie and Lloyd Phillips, visited Paul's Place in order to present a cheque on behalf of the Resapol Foundation for £1,000.
---
"We would like to thank Resapol for choosing us as their charity to support. The £1,000 they raised will support our sport and exercise programme at Paul's Place. We offer many sporting and exercise opportunities, from archery, swimming and Boccia, to a weekly session at Yate Outdoor Sport Complex where there is an athletics track and specially adapted equipment for our service users to access. There are many ways to get active with Paul's Place! This is a vital part of our service which improves both the physical and mental wellbeing of our service users. The sense of achievement people get from sport and exercise is hugely impactful and just one of the many ways we are supporting people to live life to the full."

— Alexandra Stumpp, Communications and Fundraising Officer
---