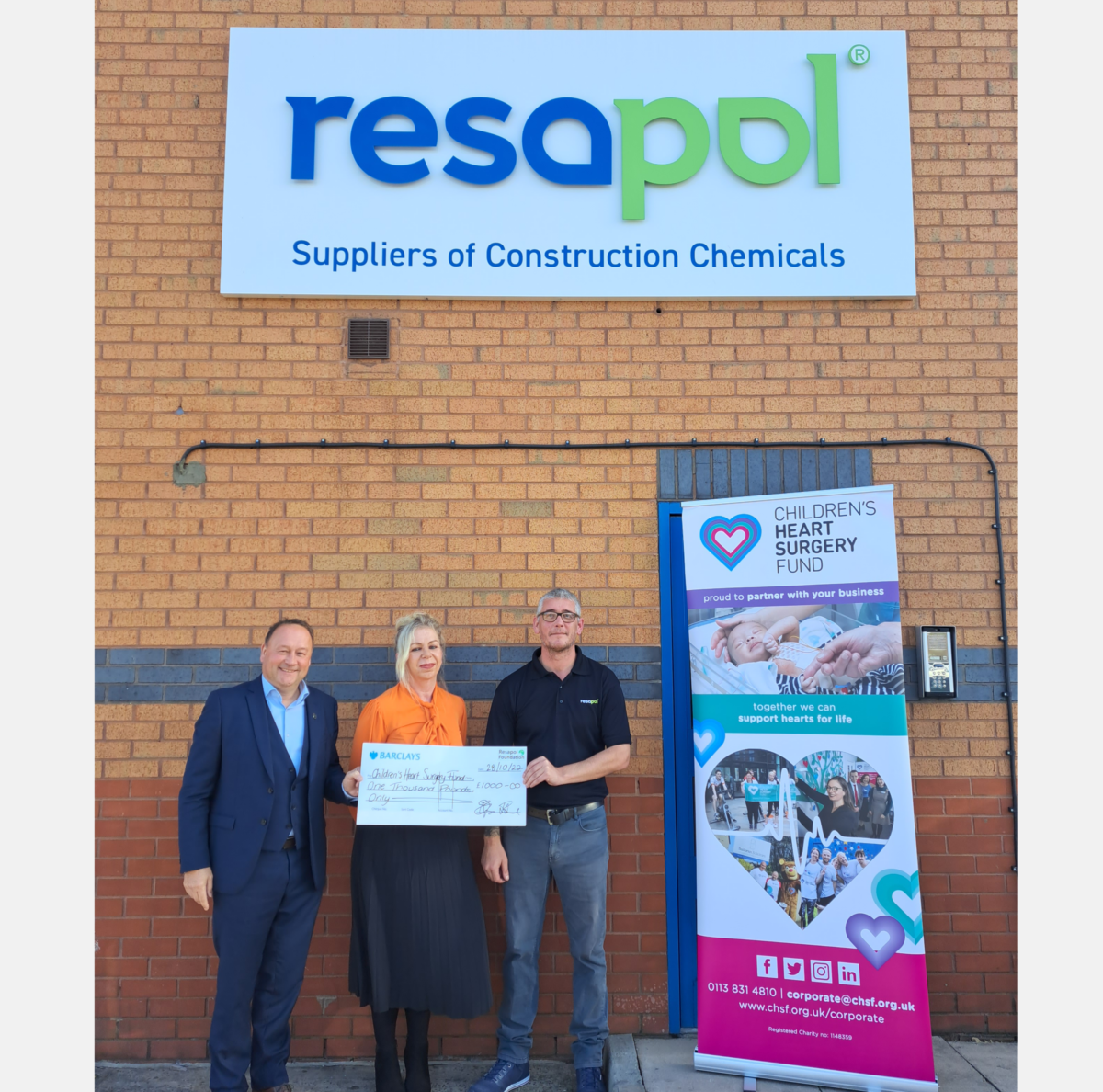 The Resapol Foundation, the charitable arm of Resapol is pleased to be supporting the Children's Heart Surgery Fund (CHSF), nominated by our Leeds depot Ambassador, Branch Manager Simon Greenhalgh. Simon chose to support the Children's Heart Surgery Fund as his daughter has had three separate open-heart surgeries at Leeds LGI in order to correct a number of congenital heart and birth defects that were identified after her birth.
The charity directly supports the ward a number of different ways, including the purchasing of equipment, providing training, contributing towards the playroom and support for the parents of children throughout their stays both during and after surgery. Simon has seen first-hand how brilliant the charity is at comforting and supporting, not only the children in need, but their families as well.
Children's Heart Surgery Fund was founded in 1988 in order to provide life-saving medical equipment for the Leeds Congenital Heart Unit, parent accommodation for families and vital ward resources. They also fund staff training, scientific research and new clinical roles. Their board of trustees meets regularly to review major requests for funding, and the board includes pioneering medical experts from the Heart Unit.
Thankfully, for the majority of babies diagnosed with Congenital Heart Disease (CHD), their condition is a minor problem which either doesn't need any treatment, or can be successfully corrected with surgery. Other conditions are more serious and sadly, some children do not survive. Affecting almost one in 100 births, congenital heart disease is an umbrella term used to describe any heart condition or defect that develops in the womb, before a baby is born.
There are many potential causes of congenital heart disease, usually these are down to complications in the early development of a foetus. Family history and other conditions such as diabetes can slightly increase the chance of a congenital heart defect. However, thanks to advances in early diagnosis and treatment, most children will grow up to become adults and lead full and active lives. Since 1988, they have awarded over £10 million in grants to the Leeds Congenital Heart Unit, its patients and their families, as well as funding important research proposals; all thanks to the overwhelming generosity of the general public, their corporate supporters, and by the amazing efforts of their various fundraisers.
On 28th October Simon Greenhalgh, alongside Resapol Co-founder Sean Ofsarnie, hosted CHSF Children's Heart Surgery Fund at the Resapol Leeds depot in order to present them with the Resapol Foundation cheque of £1,000.
---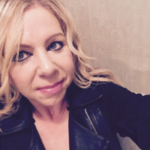 "We were delighted to hear that your Leeds Ambassador had chosen CHSF to receive this generous donation to our charity, so we can continue to be here supporting babies, children and adults across Yorkshire and North Lincolnshire with congenital heart disease. The work that your Foundation has started to do in local communities will make such a difference to local Charities, and on behalf of CHSF Thank You for your support, was lovely to meet you."

— Amanda Warrent, Corporate Partnership Manager
---