The Resapol Foundation was set up by the founders of Resapol and is the charitable arm of the business, it aims to make a positive and lasting difference to people's lives by awarding donations to individuals, communities, organisations and charities to assist them in the incredible work they do every single day.
The Resapol Stockton-on-Tees depot chose to support The Halo Project, championed by their Ambassador and Branch Manager Samantha Oliver. Sam chose to support this charity to help raise awareness about the charity and the help that is out there for victims of FGM, domestic abuse, sexual violence and some of the other horrendous situations that not only women, but also men and children may find themselves in. The Halo Project is a national charity based in Middlesbrough providing confidential advice, specialist support and refuge accommodation to Black and minoritised victims and survivors of domestic abuse, sexual violence and hidden harms such as forced marriage, female genital mutilation and honour-based abuse. The charity works closely with key partners to provide the required interventions and advice necessary to protect victims and reduce risk, as well as providing expert training to professionals, which is essential in raising awareness of hidden harms and recognising the signs to prevent future victims of abuse. They often signpost and work very closely with other organisations such as the police, social services, lawyers, counsellors etc.
Sam explained, "The help that The Halo Project offers is not only for the victims, but for their friends and families too – anyone that is suffering from these awful situations. It would be great to help spread the word and give a little back to those working within the charity to make it a little easier for them to carry on with the amazing work they are currently doing."
The Halo Project was set up to support clients by providing specialist cultural and emotional support. They support and advise clients so they are protected and do not experience an indefensible abuse of human rights which can result in abduction, serial rape and murder in the extreme. The credentials of the team have been specifically sought to ensure confidentiality, respect and integrity and these are the key values underpinning all programme activities.
On 30th September Samantha Oliver, alongside Resapol's Procurement Director Des Playfor, visited The Halo Project in Middlesbrough in order to present the cheque on behalf of the Resapol Foundation for £1,000. Thanks to donations such as ours provided by the charities various supporters, The Halo Project are able to achieve so much for clients suffering from abuse, providing ongoing safeguarding, emotional and cultural support, legal advice, financial benefits and much more.
---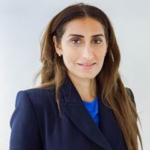 "We are incredibly grateful for the generous donation from Resapol's Stockton branch. As a small charity, all donations made to Halo make a direct difference to the women and children we support and, to date, have enabled us to help more than 2800 victims and survivors of abuse to live free from fear and harm. This donation is especially timely given the current cost-of-living and energy crises, where our women – who make up some of the most vulnerable in society – can be supported with the necessary essentials to help them through the coming months. Thank you."

— Yasmin Khan | Halo Project Director
---