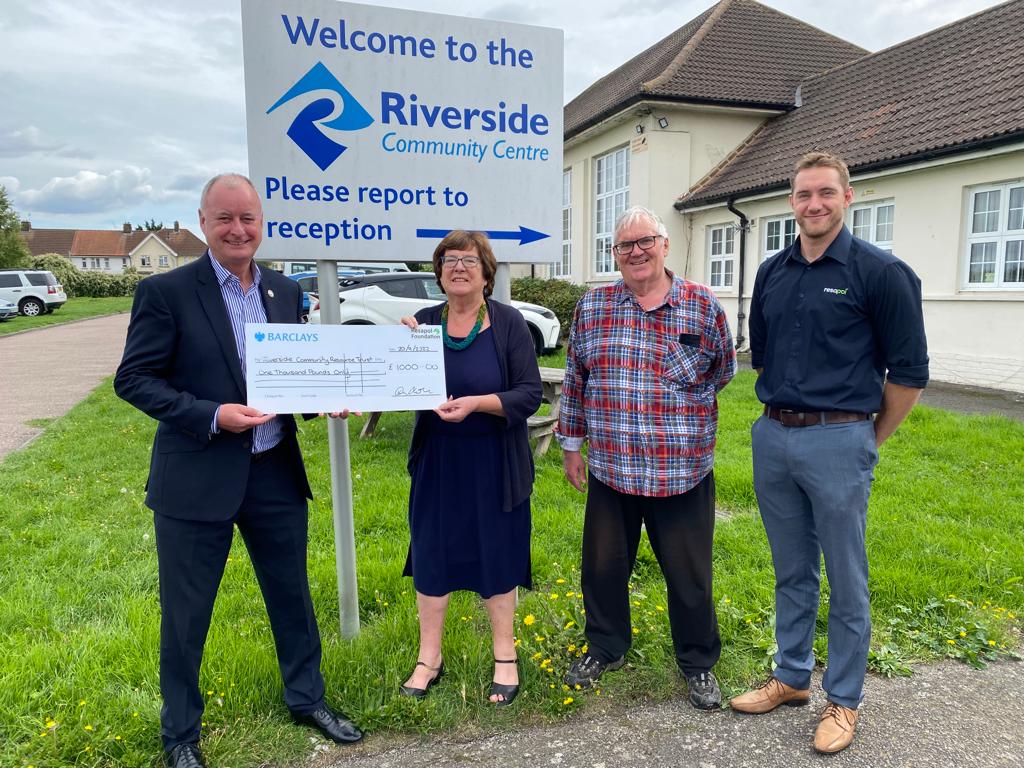 The Resapol Foundation was set up by the founders of Resapol and is the charitable arm of the business, it aims to make a positive and lasting difference to people's lives by awarding donations to individuals, communities, organisations and charities to assist them in the incredible work they do every single day.
The Riverside Community Centre was chosen to be supported due to the amazing work they do to support their local area, including what they do with assisting and supporting the elderly disabled community.
Following the closure of Northcourt Primary School in October 2003, The Riverside Centre was established with refurbished with tailored facilities. The main purpose of the centre was to maintain a focus for the local community, giving access to educational and social opportunities with the aim of enhancing essential skills. The focus was to remove barriers to learning, improve health and well-being, raise educational standards and improve employability for all age groups within the local community. To help sustain this primary purpose, the centre was also made available to other community groups, charities and businesses for meetings, training and conferences to ensure economic viability and to promote inclusion of all ethnic groups from a wider area.
Today, the Riverside Community Centre is an independent charity offering community resources, training opportunities, community facilities, community groups, training facilities for local schools and business and much more – available to anyone and everyone within the local communities and beyond. They also often host other local charities, giving them a space that allows them to carry out fantastic work that directly supports the local communities.
On 20th September Tom Brown, Resapol Regional Sales Manager, alongside Resapol's co-founder and Managing Director Lloyd Phillips, visited The Riverside Community Centre in Gravesend in order to present the cheque from the Resapol Foundation for £1,000. Throughout the year the Riverside centre hosts community activities aimed towards children, including a huge outdoor event which takes place every year in August. The summer event is open to anyone and everyone and is completely free to attend. Last year over 1,000 people attended, creating a memorable and amazing experience for the local community. The Resapol Foundation donation has been officially added to the pot in order to directly support next year's summer event!
---
"Riverside are delighted to have been nominated to receive this donation which will added to our community fund. We take a lot of pride and joy in the community events we host, the summer family fun days are by far the biggest event in our calendar and what makes it even more special is that they are free for people to attend and participate in the activities provided. On behalf of the charity and the users of our centre we thank Resapol for their generosity"

— Sue Pedrick, Centre Manager
---