202 Integral Liquid Waterproofer 5ltr
SKU: 027202ILW5
202 Integral Liquid Waterproofer 5ltr
£4.61 (inc. VAT)
£3.84 (Ex. VAT)
0 company wide current stock level
Enquire Now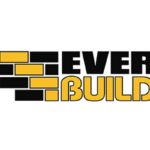 202 Integral Liquid Waterproofer 5ltr
Description
EVERBUILD® 202 Integral Liquid Waterproofer is a liquid/ gel additive that provides long term protection from water damage to mortar concrete renders and screeds by dramatically reducing water permeability. This product is suitable for all applications where resistance to water damage is necessary such as pool and tank linings roof areas external rendering/pointing and structures below ground level. EVERBUILD® 202 Integral Liquid Waterproofer also contains an air entraining agent hence it will not "deaden" the mix and there is no need to add a separate admix.
Uses
Waterproofing below ground (basements etc.).
Waterproofing above ground (mortar render screeds).
Waterproofing the linings of water tanks/silage pits/ponds.
Benefits
Reduces surface absorption.
Reduces permeability of concrete and mortar mixes.
Air entraining.- will not "flatten" the mix.
Will not corrode steel reinforcement (Brick ties etc.)
Improves workability.
Easier application in render mixes.
Low toxicity.
Increases compressive strength.
202 Integral Liquid Waterproofer 5ltr
£4.61 (inc. VAT)
£3.84 (Ex. VAT)
0 company wide current stock level
Enquire Now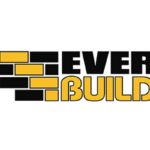 Reviews
Only logged in customers who have purchased this product may leave a review.