Aerofil 2 Sheet 10mm x 2m x 0.8m
SKU: 007afts10
Aerofil 2 Sheet 10mm x 2m x 0.8m
POA
POA
0 company wide current stock level
Enquire Now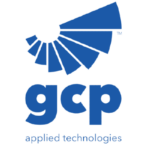 Aerofil 2 Sheet 10mm x 2m x 0.8m
Description:
High density compressible closed cell polyethylene filler for movement joints in civil/ structural works and  water retaining structures.
Uses:
Aerofil 2 is designed for water retaining structures such as reservoirs sea walls subject to thermal movement and wave action and heavily trafficked floors such as pedestrian areas factory flooring and elevated structures.
Aerofil 2's high compressive strength and density combined with low load transfer characteristics make it ideal for creating joints in large in-situ concrete sections without distortion from wet concrete and vibrating techniques.
Its inherent compressive strength and stiffness provides excellent resistance to water pressure so that the subsequent surface sealant is supported to prevent adhesion failure at the shoulders of the joint. The closed cell construction prevents moisture absorption.
Advantages:
 High density – provides support for surface sealants subject to hydrostatic pressure.
 Non-extruding – will not be displaced by compressive loads and movement.
 Resilient – will not distort under load from wet concrete.
 Deformable – accepts movement with low load transfer.
 Recovery – 95% after 25% compression.
 Closed cell – prevents water absorption.
 Chemically resistant – inert to most dilute acids and alkalis resistant to oil and hydrocarbons rot proof
Aerofil 2 Sheet 10mm x 2m x 0.8m
POA
POA
0 company wide current stock level
Enquire Now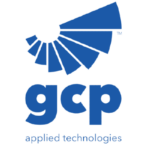 Reviews
Only logged in customers who have purchased this product may leave a review.