Ardex EG 8 White 4kg
SKU: 005EG8W
Ardex EG 8 White 4kg
POA
POA
0 company wide current stock level
Enquire Now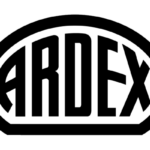 Ardex EG 8 White 4kg
Description:
ARDEX EG 8 PLUS Tile Grout and Adhesive combines the Technical performance properties of an epoxy based grout with the ease of application associated with cement based grouts, with no special tools required.
The BS EN 13888 classification for ARDEX EG 8 PLUS is RG "Reaction resin grout". The BS EN 12004 adhesive classification is R2 "Reaction resin adhesive".
ARDEX EG 8 PLUS will prevent water penetrating into the cement based adhesive bed of glass tiles, stopping unsightly moisture staining showing through.
The hardened ARDEX EG 8 PLUS mortar can withstand full loads after 12 hours curing at normal temperatures and is resistant to aqueous salt solutions, chlorine water, commercial cleaning agents, alkalis, as well as a wide range of dilute mineral acids. Please refer to the table below for a full list of chemicals. Full chemical resistance is achieved after 7 days at normal temperatures.
Features:
 Combines the chemical resistance of epoxy grouts, with the enhanced application properties of cement based grouts
 Ideal for use where high standards of hygiene, chemical resistance and cleanliness are required
 Ideal for use in wet areas, including swimming pools
 Easy to apply, no special application tools required
 Can be cleaned off the tile surface up to 60 minutes after application
 Waterproof and frost resistant
 Internal and external areas, walls and floors, including heated sub floors
 For joint widths 1-6mm
 Available in White, Grey, Silver Grey, Anthracite & Bahama Beige
Uses:
ARDEX EG 8 PLUS is particularly suitable for use in swimming pools, showers, bathrooms, shops, hospitals, hydrotherapy and spa baths, sports centres and other buildings where high standards of hygiene and cleanliness are required. ARDEX EG 8 PLUS can also be used as a floor tile/mosaic wall tile adhesive in areas where a chemically resistant adhesive bed is required.
Ardex EG 8 White 4kg
POA
POA
0 company wide current stock level
Enquire Now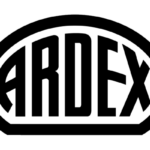 Reviews
Only logged in customers who have purchased this product may leave a review.