Ardex ST Stormy Mist 310ml
SKU: 005ST23
Ardex ST Stormy Mist 310ml
POA
POA
0 company wide current stock level
Enquire Now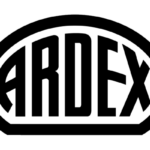 Ardex ST Stormy Mist 310ml
Description:
ARDEX ST is a neutral cure elastic silicone sealant that minimises the risk of discolouration in porous materials making it suitable for use with most finishes including moisture sensitive natural stones. After curing ARDEX ST is resistant to commonly used cleaners disinfectants and UV exposure and its anti- fungal properties inhibit the growth of fungi and moulds. It is easy to apply and smooth and due to its high elasticity it can accommodate movement of up to 20% of the applied width.
It is available in Transparent and 13 colours designed to match the most popular ARDEX-FLEX Flexible Tile Grout colours. NOTE: Does not contain acetic acid.
Features:
 Excellent resistance to weather UV exposure and commonly used cleaning chemicals and disinfectants
 Contains fungicide to prevent the growth of fungi and moulds
 Minimises discolouration and is suitable for most surface finishes including natural stones such as marble and granite
 Neutral cure and low odour
 Suitable for internal and external use
 Available in Transparent and 13 colours that complement the most popular ARDEX-FLEX Tile Grout colours
Use:
ARDEX ST can be used for the sealing of movement corner and connecting joints in internal and external locations including bathrooms showers and living areas. It is suitable for use with most surface finishes including natural stones and has excellent adhesion to glazed and unglazed tiles enamel glass acrylic anodised aluminium plastics laminated kitchen work boards solvent free acrylic varnished surfaces and wood.
NOTE: Apply ARDEX ST cautiously on natural stone avoiding getting any silicone onto the tile surface. If this should happen remove immediately and do not use detergents.
Fresh spills can be removed with a thinner. After curing it is only possible to remove the sealant by mechanical means if applied to a suitable substrate. Due to the variable nature of some natural stone and absorbent surfaces we recommend that a test application is carried out before commencing work or contact ARDEX Technical Services for further advice.
ARDEX ST is waterproof and prevents water penetrating through the silicone joint. Where moisture sensitive backgrounds in wet areas are being tiled ARDEX WPC Waterproof Coating should be used to prevent moisture ingress through tile grout joints. For further information consult the ARDEX WPC Technical Datasheet or contact ARDEX Technical Services.
ARDEX ST is not suitable for use in permanently submerged locations such as swimming pools.
ARDEX ST should not be used on the following substrates: bitumen and bituminous materials butyl EPDM rubber polyethylene neoprene tar and Teflon. ARDEX ST does not adhere to polyethylene and Teflon. On the other substrates discoloration may occur. The surface of natural stones and open porous tiles should be protected with masking tape to prevent the sealant entering pores in the surface which could lead to discolouration.
ARDEX ST is suitable for corner and edge joints on floors however it is not suitable for floors with high mechanical loads.
ARDEX ST cannot be over painted and is not suitable for load bearing construction.
On painted surfaces and plastic substrates we recommend a trial application.
Ardex ST Stormy Mist 310ml
POA
POA
0 company wide current stock level
Enquire Now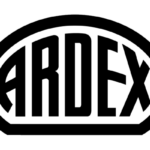 Reviews
Only logged in customers who have purchased this product may leave a review.