Ardex X 7 G Plus Grey 18kg
SKU: 005X7GPG
Ardex X 7 G Plus Grey 18kg
POA
POA
0 company wide current stock level
Enquire Now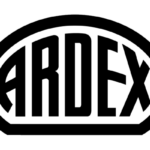 Ardex X 7 G Plus Grey 18kg
Description:
ARDEX X 7 G Plus is a high yield, grey, cement-based floor and wall tile adhesive, specifically formulated to have a high yield per bag along with enhanced properties of adhesion and flexibility ideal for fixing fully vitrified or porcelain tiles (internal areas only) and other tiles with low porosity as well as glass and porcelain mosaics without the need of an admixture.
The BS EN 12004 C2 TE designation for ARDEX X 7 G Plus classifies the adhesive as an "improved cementitious adhesive with additional characteristics, reduced slip and extended open time". The additional characteristics for ARDEX X 7 G Plus determined in accordance with BS EN 12004 are a tensile adhesion strength of greater than 1 N/mm2 as an initial adhesion value, greater than 1 N/mm2 after water immersion, greater than 1 N/mm² after heat aging and greater than 1 N/mm² after freeze thaw cycling making this product suitable for internal and external situations, including swimming pools.
The mixed mortar has a slump free consistency with high initial grab enabling heavy wall tiles to be fixed thus reducing or dispensing with the need for battens and spacers. ARDEX X 7 G Plus adheres strongly to most construction materials such as concrete, cement and sand renders and screeds, heated sub-floors, brickwork and blockwork, gypsum plaster, anhydrite screeds, plasterboard and existing ceramic tiled surfaces.
NOTE: For fixing fully vitrified or porcelain tiles in external locations including facades, balconies, terraces and similar locations use ARDEX-FLEX 5000, 5001, 6001 or S38 as appropriate. When fixing natural stones, please refer to the ARDEX Natural Stone Range.
Features:
 Exceptionally high yield – independent testing at Ceram Research has confirmed ARDEX X7G Plus achieves approximately 20% more coverage per kg compared to traditional tile adhesives
 Ideal for all tile types including fully vitrified, porcelain and mosaics 
 Ideal for swimming pools and wet areas
 Major savings over a traditional cement-based adhesive and admix 
 Suitable for wall and floor tiling
 Excellent slump resistance and application properties 
 For internal and external applications
 Latest adhesives technology
Ardex X 7 G Plus Grey 18kg
POA
POA
0 company wide current stock level
Enquire Now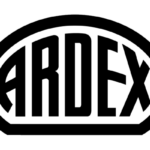 Reviews
Only logged in customers who have purchased this product may leave a review.