Bitushield 6m x 1m
SKU: 007bs1x6
Bitushield 6m x 1m
£205.50 (inc. VAT)
£171.25 (Ex. VAT)
0 company wide current stock level
Enquire Now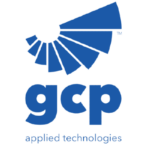 Bitushield 6m x 1m
Description:
Bitushield™ is a preformed, cold applied, non-woven polyester reinforced protection membrane 3.0mm thick overall, comprising a self-adhesive rubber/bitumen compound protected with a release film, laminated to a robust green mineralised felt with a 75mm wide self-adhesive selvedge in 1.00m x 6.00m long rolls.
Uses:
 Protection of Bituthene ® 5000
 Exposed details of decks waterproofing systems
 Protection and waterproofing of parapets and edges of terraces and balconies
 Finishing of concrete planter boxes
Bitushield is recommended as detailing membrane of other waterproofing systems, suitable for UV exposed application.
It is also suitable as protection of Bituthene 5000 waterproofing membrane under sand carpet and hot rolled asphalt.
Advantages:
 Self adhesive – no heating plant or hot bitumen bedding adhesive required
 Flexible – easily applied, conforms to changes in profile, accommodates shrinkage cracks up to 0.6 mm
 Robust – accepts road laying machinery
 Pre-formed – guaranteed thickness, not subject to site variation
 Mesh reinforced – provides dimensional stability and resistance to damage
 Rubber/bitumen – self-adhesive, to substrate, lap integrity achieved by application of hot finishes
Bitushield 6m x 1m
£205.50 (inc. VAT)
£171.25 (Ex. VAT)
0 company wide current stock level
Enquire Now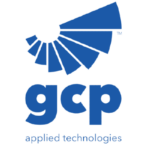 Reviews
Only logged in customers who have purchased this product may leave a review.