Colpor 200PF (2 x 5L)
SKU: 002200pfb
Colpor 200PF (2 x 5L)
£227.65 (inc. VAT)
£189.71 (Ex. VAT)
66 company wide current stock level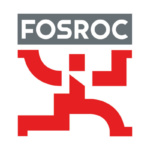 Colpor 200PF (2 x 5L)
Description
Colpor 200PF is a two component cold applied pouring grade sealant for pavement joints. It is flow applied into the joint either directly from the can or using a Fosroc G Gun. Colpor 200PF retains its movement accommodation of 25% on butt joints throughout the extremes of temperature, it does not harden in cold weather nor become excessively soft, or pick up in hot conditions. Colpor 200PF is resistant to jet blast and is suitable for concrete runways and hardstandings.
Colpor 200PF is suitable for areas where fuel spillage is likely. In trafficked areas the maximum expansion joint width should not exceed 30 mm, wider joints are likely to suffer mechanical damage. It is necessary to recess the level of the sealant 5 to 8 mm below the pavement surface, the depth is dependent on the season and temperature at the time of sealing. Additional protection for the joint aris can be provided by chamfering the top edge.
Uses
For the sealing and maintenance of joints in concrete roads, concrete runways and hard standings. Colpor 200PF is particularly suitable for sealing areas where fuel and oil spillage might occur such as aircraft hardstanding areas, oil terminals, garage forecourts, parking and cargo bays.
Advantages
High durability and long service life
High movement accommodation
Cold applied — no heating equipment required
Fuel, oil and hydraulic fluid resistance
Jet blast resistant
Colpor 200PF (2 x 5L)
£227.65 (inc. VAT)
£189.71 (Ex. VAT)
66 company wide current stock level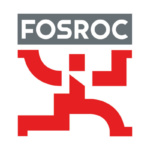 Reviews
Only logged in customers who have purchased this product may leave a review.