Febmix DH Sachets (250/Pack)
SKU: 027FMDH
Febmix DH Sachets (250/Pack)
£42.19 (inc. VAT)
£35.16 (Ex. VAT)
0 company wide current stock level
Enquire Now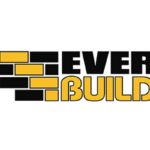 Febmix DH Sachets (250/Pack)
Description
Feb® Febmix® DH is a mortar plasticiser in powder form for use as an alternative to lime or as a supplement to lime to aid mortar durability. Feb® Febmix® DH will entrain microscopic air bubbles into cement mortars in a controlled manner as specified in EN934. Air entrained mixes produce greatly enhanced working properties with a reduced demand for mixing water. Feb® Febmix® DH also improves frost resistance in both freshly laid and hardened mortars, as the microscopic air bubbles entrained provide space for expansion of water due to freezing.
Uses
For use as an admixture for mortars to improve workability, in both bricklaying and rendering applications.
Benefits
Economical: – reduced labour costs – reduced wastage – increased spread rates.
Helps reduce efflorescence.
Reduces bleed and segregation in the mix.
Improved bond.
Improves frost resistance.
Reduces shrinkage.
1 sachet per 25kg bag of cement.
Febmix DH Sachets (250/Pack)
£42.19 (inc. VAT)
£35.16 (Ex. VAT)
0 company wide current stock level
Enquire Now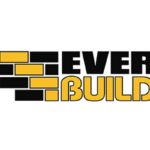 Reviews
Only logged in customers who have purchased this product may leave a review.