Febmix Plus 5ltr
SKU: 027FMP5
Febmix Plus 5ltr
£3.47 (inc. VAT)
£2.89 (Ex. VAT)
0 company wide current stock level
Enquire Now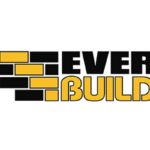 Febmix Plus 5ltr
Description
Feb® Febmix® Plus is a liquid ultra-stable 'micro' airentraining mortar plasticiser designed to enhance the workability and freeze thaw resistance of brick and block laying mortars. Feb® Febmix® Plus may be used to replace lime, and is designed to maintain efficiency with variations in cement and aggregate sources.
Uses
Designed to be used as a mortar plasticising admixture in brick and block laying mortars
'Micro' air entraining properties reduce water demand and greatly reduce the likelihood of cracking and crazing
Provides enhanced resistance to frost attack in both wet and hardened mortar state
Benefits
Ultra-stable bubble structure.
Uniform air-entrainment structure.
Works with most types of Portland Cement and difficult sands.
Increased resistance to damage by freeze/thaw.
Reduced segregation and bleed.
Non corrosive to embedded metals.
Increased working time.
Easier and faster mortar spread.
Can be used with P.F.A. containing mortars.
Febmix Plus 5ltr
£3.47 (inc. VAT)
£2.89 (Ex. VAT)
0 company wide current stock level
Enquire Now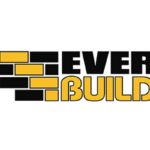 Reviews
Only logged in customers who have purchased this product may leave a review.