Hydrocell XL 15mm Sheet (1000mm x 2000mm)
SKU: 002hy15
Hydrocell XL 15mm Sheet (1000mm x 2000mm)
£64.82 (inc. VAT)
£54.02 (Ex. VAT)
64 company wide current stock level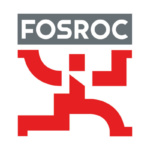 Hydrocell XL 15mm Sheet (1000mm x 2000mm)
Description:
Hydrocell XL is a cross linked semi-rigid closed cell polyethylene sheet material used for forming or filling expansion joints between adjacent in-situ or precast components. Hydrocell XL provides excellent support backing to elastomeric sealants and is especially recommended for use in expansion joints in brickwork and in the construction of water retaining and water excluding structures.
Uses:
Hydrocell XL is a cross linked non-absorbent semi-rigid cellular polyethylene joint filler used for forming expansion joints in concrete brickwork and blockwork. The product provides excellent support to sealants subject to hydrostatic pressure and is particularly recommended for water retaining or water excluding structures.
 Potable water reservoirs
 Culverts and canals
 Sewage tanks
 Roadways and hardstandings
 Retaining walls
 Basement structures and subways
 Runways taxiways and aprons
Advantages:
 Cross linked to resist lateral and hydrostatic pressure
 High density support of sealant to prevent adhesion failure
 Non-absorbent closed cell structure
 High compression recovery
 Non-extruding
 Low load transfer to joint edges
 Non-tainting and rot proof
– Chemically resistant
– Bitumen free
– Natural bond breaker
Hydrocell XL 15mm Sheet (1000mm x 2000mm)
£64.82 (inc. VAT)
£54.02 (Ex. VAT)
64 company wide current stock level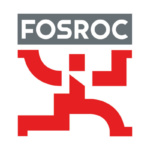 Reviews
Only logged in customers who have purchased this product may leave a review.