Hydroduct 200 32 x 1.25m
SKU: 007hd200
Hydroduct 200 32 x 1.25m
£1059.97 (inc. VAT)
£883.31 (Ex. VAT)
0 company wide current stock level
Enquire Now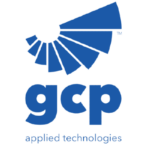 Hydroduct 200 32 x 1.25m
Description:
Polypropylene non-woven filter fabric on one face of a 12 mm studded drainage core. Applied to walls of basements that have been waterproofed with BITUTHENE membranes and SERVIPAK protection boards.
HYDRODUCT drainage sheets are pre-fabricated geocomposites comprising studded polystyrene drainage cores covered with polypropylene filter fabric. They provide efficient cost effective alternatives to traditional aggregate drainage.
HYDRODUCT drainage sheets must link with either HYDRODUCT Coil 150 or perforated sub-soil drains at the bottom of the basement wall and carry to the site drainage system. This ensures water is drained away from the basement structure.
Uses:
As an alternative to traditional 'French' drains around the perimeter of basement structures
With waterproofing membranes on walls of basement structures
Advantages:
Polystyrene resists creep under long term loading – drainage capacity maintained
High flow capacity – can drain 5.29 litres/sec/m when backfilled to a depth of 5 m
Geotextile filter fabric prevents soil particles entering drainage core – minimises risk of clogging
Rot proof – unaffected by immersion in water and resistant to dilute concentrations of chemicals
No drainage aggregates needed – excavated soil re-used as backfill
Hydroduct 200 32 x 1.25m
£1059.97 (inc. VAT)
£883.31 (Ex. VAT)
0 company wide current stock level
Enquire Now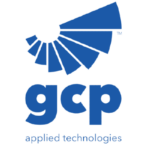 Reviews
Only logged in customers who have purchased this product may leave a review.