Intercrete 4809 (Fastfill WP) 8kg
SKU: 015FFWP8
Intercrete 4809 (Fastfill WP) 8kg
£62.53 (inc. VAT)
£52.11 (Ex. VAT)
0 company wide current stock level
Enquire Now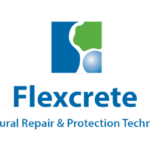 Intercrete 4809 (Fastfill WP) 8kg
Description:
FASTFILL WP is a single component, polymer modified, fibre reinforced, Portland cement-based plugging and sealing compound.
When mixed with water, it exhibits unique hydraulic properties to produce a rapid setting mortar which can arrest water seepage and infiltration through joints, cracks or porous areas in concrete and masonry structures.
It is ideally suited for sealing in and around pipework and for forming fillets in tanking situations.
Features & Benefits:
Pre-packaged material requiring mixing with clean water
Low shrinkage and high bond strength ensure monolithic performance and a watertight seal.
Sets in 2 minutes at 20ºC., yielding a durable, high strength mortar.
Physical properties of cured materials similar to base concrete.
Polymer modified to ensure enhanced adhesion in jointing situations and prevent wash out.
Non-toxic when cured.
No more hazardous to handle than ordinary Portland cement.
Uses:
For arresting water seepage and infiltration under pressure through cracks, joints, and voids in concrete and masonry.
Can also be used for rapid sealing and jointing in and around pipework on water retaining structures.
Intercrete 4809 (Fastfill WP) 8kg
£62.53 (inc. VAT)
£52.11 (Ex. VAT)
0 company wide current stock level
Enquire Now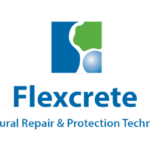 Reviews
Only logged in customers who have purchased this product may leave a review.