Intercrete 4851 (Cemprotec E-Floor) Grey (A & B) 30kg
SKU: 015CPEFGA&B30
Intercrete 4851 (Cemprotec E-Floor) Grey (A & B) 30kg
£266.96 (inc. VAT)
£222.47 (Ex. VAT)
0 company wide current stock level
Enquire Now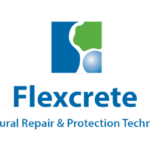 Intercrete 4851 (Cemprotec E-Floor) Grey (A & B) 30kg
Description:
CEMPROTEC E-FLOOR is a two component, water-based, epoxy and polymer modified cementitious coating for the protection of concrete floors. It exhibits a high degree of flow for easy application by pouring or pumping techniques to give a smooth surface finish.
CEMPROTEC E-FLOOR cures to form a dense, hard-wearing durable coating offering low permeability to water and providing very high chemical and abrasion resistance to ensure long-term protection. It can be reinforced with CEMPROTEC 2000-S tape to accommodate movement over cracks and around joints where further movement is expected.
Features & Benefits:
Pre-packaged material only requiring mixing on site.
A unique blend of surfactants gives high flow to enable fast and easy application.
Excellent abrasion and impact resistance. Very high resistance to a wide range of aggressive chemicals.
Can be applied without risk of osmotic blistering to 'green' concrete, wet substrates or floors with no effective waterproofing membrane.
Excellent adhesion to dry or damp cementitious substrates.
Hydrates to give high early strength, enabling rapid reinstatement of traffic.
Water-based product, cures without the release of hazardous solvents. Equipment easily cleaned with water.
Dense matrix offers low permeability to water, even at 10 bar positive and negative pressure, and very high diffusion resistance to chlorides and oxygen.
Easily treated with resin coatings or overlayed with wood flooring, carpets or tiles.
Uses:
Protection of concrete floors and decks subject to trafficking in demanding internal and external environments.
Suitable for surface protection systems principles 2.2, 5.1, 6.1,8.2 as defined in BS EN 1504-2.
Intercrete 4851 (Cemprotec E-Floor) Grey (A & B) 30kg
£266.96 (inc. VAT)
£222.47 (Ex. VAT)
0 company wide current stock level
Enquire Now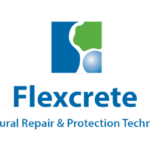 Reviews
Only logged in customers who have purchased this product may leave a review.