Flexcrete Biodex Sheen Anti-Bac Coating (Series 5) 15ltr
SKU: 015BDSS515
Flexcrete Biodex Sheen Anti-Bac Coating (Series 5) 15ltr
£550.93 (inc. VAT)
£459.11 (Ex. VAT)
0 company wide current stock level
Enquire Now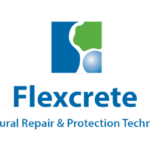 Flexcrete Biodex Sheen Anti-Bac Coating (Series 5) 15ltr
Description:
A single component water-based (VOC-free) elastomeric high build hygiene coating for walls and ceilings in demanding service conditions.
Intercrete 4881 is a resin-rich semi-gloss biostatic membrane that incorporates the latest encapsulated protectant technology in combination with silver ions to give completely safe use and zero leaching into the surrounding environment.
It effectively prevents the growth of mould and bacteria whilst proven silver ion technology has recognised benefits in limiting the spread of germs.
The unique in-film chemistry allows for the ultra-slow controlled release of active ingredients into the coating film throughout a long service life even where harsh cleaning regimes are followed.
Uses:
Designed as a vapour permeable membrane which can be reinforced to impart increased tensile strength for crazed surfaces or to resist mechanical damage.
Intercrete 4881 benefits from the latest dual action mechanism to protect against the growth of micro-organisms and to provide added protection from germs.
Intercrete 4881 is a safe non-leaching biostatic formulation suitable for walls and ceilings in all industries where strict standards of hygiene are observed.
It is applied to walls and ceilings to prevent the growth of mould and bacteria in food preparation or production areas brewing and beverage industries hospitals the pharmaceutical industry and in kitchens and bathrooms.
CE-marked in accordance with BS EN 1504-2. Suitable for surface protection systems principles 2.2 8.2 as defined in BS EN 1504-2.
Flexcrete Biodex Sheen Anti-Bac Coating (Series 5) 15ltr
£550.93 (inc. VAT)
£459.11 (Ex. VAT)
0 company wide current stock level
Enquire Now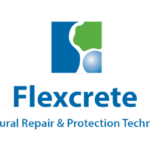 Reviews
Only logged in customers who have purchased this product may leave a review.