Intercrete 4885 (Roofdex HB) (Series 2) 15ltr
SKU: 015RDHBS215
Intercrete 4885 (Roofdex HB) (Series 2) 15ltr
£337.63 (inc. VAT)
£281.36 (Ex. VAT)
0 company wide current stock level
Enquire Now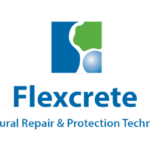 Intercrete 4885 (Roofdex HB) (Series 2) 15ltr
Description:
ROOFDEX HB is a vapour permeable, minimal VOC rated styrene acrylic coating which is virtually odourless on application and inherently protected against biofilm attack.
It is resistant to water ponding and remains flexible throughout its long service life on flat or pitched roofs.
The high build, thixotropic nature of ROOFDEX HB is ideal for embedment of reinforcement and allows for treatment of upstands and other roof details without slumping.
Features & Benefits:
Applied in a cold, fluid form with no fire risks; it cures to form a completely seamless, waterproof membrane.
Single pack with no mixing required.
Environmentally friendly, ultra-low VOC, curing without releasing hazardous solvents or heavy odour.
Elastomeric and able to tolerate thermal and substrate movement and extreme temperature ranges without degrading.
When specified in solar reflective white, reduces energy consumption, heat build-up and Urban Heat Island (UHI) effect.
Compatible with a wide range of new or existing flat or pitched roofs. Excellent adhesion to cementitious and bituminous roofs.
Vapour permeable, allowing the release of substrate moisture.
Readily accepts the addition of reinforcement either locally over joints, or overall if required for supreme tensile strength.
Exceptional resistance to accelerated weathering; in tests ROOFDEX HB has shown no signs of deterioration after 15,000 QUV-B weathering.
Achieves the best possible fire rating (EXT.F.AA) when tested to BS 476: Part 3:2004.
Uses:
To provide long-term flat or pitched roof weatherproofing for exposed, inverted and green roofs.
To provide a solar reflective finish to reduce energy consumption and maximise durability in tropical conditions, and to reduce Urban Heat Island (UHI) effect in metropolitan areas.
Suitable for surface protection systems principles 2.2, 8.2 as defined in BS EN 1504-2.
Intercrete 4885 (Roofdex HB) (Series 2) 15ltr
£337.63 (inc. VAT)
£281.36 (Ex. VAT)
0 company wide current stock level
Enquire Now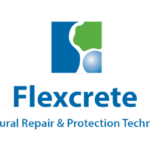 Reviews
Only logged in customers who have purchased this product may leave a review.