Intercrete 4891 (Monodex Smooth) (Series 2) 15ltr
SKU: 015MDSS215
Intercrete 4891 (Monodex Smooth) (Series 2) 15ltr
£319.55 (inc. VAT)
£266.29 (Ex. VAT)
0 company wide current stock level
Enquire Now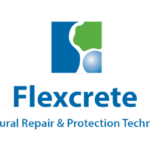 Intercrete 4891 (Monodex Smooth) (Series 2) 15ltr
Description:
A single component, low VOC, water-based, high build, decorative waterproof coating based on an advanced micropolymer resin binder which cross-links to give outstanding durability over a service life of 15 years. It provides protection against water ingress and carbonation whilst allowing damp substrates to breathe. Its elastomeric nature facilitates substrate movement and bridging of hairline cracks. It is available in a range of attractive colours and contains an active biocide to inhibit mould and lichen growth.
Uses:
Designed to provide protection against carbonation and water ingress whilst allowing the substrate to breathe.
Low water vapour diffusion resistance allows damp substrates to breathe and dry out without blistering.
Resists the growth of mould and fungi.
CE-marked in accordance with BS EN 1504-2. Suitable for surface protection systems principles 1.3, 2.2, 8.2 as defined in BS EN 1504-2.
Intercrete 4891 (Monodex Smooth) (Series 2) 15ltr
£319.55 (inc. VAT)
£266.29 (Ex. VAT)
0 company wide current stock level
Enquire Now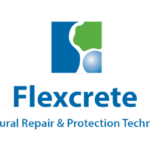 Reviews
Only logged in customers who have purchased this product may leave a review.