Intercrete 4893 (Monodex Clear) 5ltr
SKU: 015MDC5
Intercrete 4893 (Monodex Clear) 5ltr
£113.46 (inc. VAT)
£94.55 (Ex. VAT)
0 company wide current stock level
Enquire Now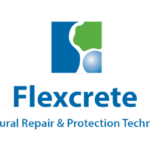 Intercrete 4893 (Monodex Clear) 5ltr
Description:
A single component, low VOC, transparent coating that offers an excellent defence against carbon dioxide ingress and the effects of weathering, significantly prolonging the maintenance free life of buildings and structures. Applied without a primer, it forms a clear, satin finish that retains the original appearance of the concrete substrate to which it is applied. It prevents water ingress, yet allows damp substrates to breathe and dry out, and is both dirt and UV resistant. Long term protection from the growth of mould and fungi is assured with the use of advanced encapsulated biocide technology to help maintain its original appearance.
Uses:
Specifically designed for application to external walls and façades providing an effective barrier to water penetration and offering complete protection from the effects of carbonation.
Enhances the natural appearance of the underlying substrate.
Intercrete 4893 is self-priming and rapid drying, allowing two coats to be applied in a single day.
Cures to form a clear, satin finish which sheds dirt and retains clarity throughout its long life.
CE-marked in accordance with BS EN 1504-2. Suitable for surface protection systems principles 1.3, 2.2, 8.2 as defined in BS EN 1504-2.
Intercrete 4893 (Monodex Clear) 5ltr
£113.46 (inc. VAT)
£94.55 (Ex. VAT)
0 company wide current stock level
Enquire Now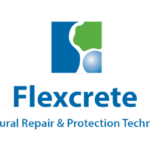 Reviews
Only logged in customers who have purchased this product may leave a review.