Intercrete 4895 (Monodex ICB) 15ltr
SKU: 015MDICB15
Intercrete 4895 (Monodex ICB) 15ltr
£260.34 (inc. VAT)
£216.95 (Ex. VAT)
0 company wide current stock level
Enquire Now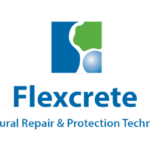 Intercrete 4895 (Monodex ICB) 15ltr
Description:
A single component, low VOC, elastomeric, water-based crack-bridging filler and coating which is designed for use where enhanced crack-bridging properties are required. It is capable of bridging existing cracks up to 1mm (40 mils) and also acts as a filler for pores, cavities and blowholes.Supplied as a ready-mixed paste for ease of use, it is highly cost-effective and can be applied straight onto the substrate as no primers are required.
Uses:
Designed for use on concrete structures which exhibit existing cracks up to 1mm or which have a high risk of cracks forming.
Fills cracks, pores, cavities and blowholes. High solids content minimises shrinkage in deeper applications.
Intercrete 4895 is an economic material requiring no substrate or inter-layer priming.
It can be applied to existing paint finishes and demonstrated excellent crack-bridging properties even at temperatures as low as -20ºC (-4ºF).
Intercrete 4895 (Monodex ICB) 15ltr
£260.34 (inc. VAT)
£216.95 (Ex. VAT)
0 company wide current stock level
Enquire Now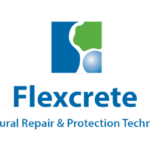 Reviews
Only logged in customers who have purchased this product may leave a review.