Keralastic T 10kg
SKU: 096kltg10
Keralastic T 10kg
POA
POA
0 company wide current stock level
Enquire Now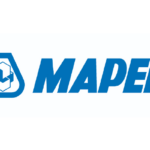 Keralastic T 10kg
Description
White thixotropic version of KERALASTIC, particularly suitable for vertical applications. High performance two-component polyurethane adhesive for the installation of ceramic, porcelain, natural and agglomerate stone tiles & mosaics on interior and exterior walls and floors.Improved reaction resin adhesive R2 particularly suitable for use on metal, wood, fibre-cement, rubber, PVC and linoleum substrates.
Applications
Bonding ceramic tiles, stone material and all types of mosaics in showers and on sheets used for prefabricated bathrooms.
Bonding ceramic tiles and mosaics on wooden work surfaces or in kitchens in order to achieve a waterproof substrate.
Bonding ceramic tiles, stone material and mosaics on balconies, external terraces, domes or flat roofs subject to foot traffic.
Bonding natural stones and reconstructed stone (marble of every type, slate, etc.) also subject to movement and size variation due to the absorption of water (class C of size stability according to MAPEI standards).
Bonding ceramic tiles and stone material on surfaces subject to vibrations and deflections.
Indoor and outdoor, bonding of wall and floor ceramic tiles, stone material mosaics, etc. on: screeds, renders, concrete, asphalt, wood, metal, PVC, reinforced polyester, fibre-cement, gypsum, gypsum board, gypsum panels, etc.
Benefits
Good workability;
Excellent durability and resistant to ageing;
Perfect adhesion to all surfaces used in building;
Hardens by chemical reaction without shrinkage (until it becomes highly resistant);
High deformability;
In the case of Keralastic T, highly thixotropic: it can be applied vertically without slump and without letting even heavy or large tiles slip. The slipping strength is in compliance with EN 1308.
Keralastic T 10kg
POA
POA
0 company wide current stock level
Enquire Now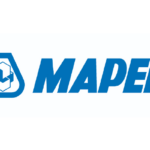 Reviews
Only logged in customers who have purchased this product may leave a review.