Lumberjack Wood Preserver 5Ltr
SKU: 027LJWP5
Lumberjack Wood Preserver 5Ltr
£96.67 (inc. VAT)
£80.56 (Ex. VAT)
0 company wide current stock level
Enquire Now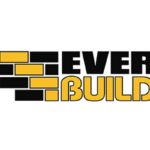 Lumberjack Wood Preserver 5Ltr
Description
EVERBUILD® Lumberjack® Wood Preserver is a solvent free, low odour solution based on Micro-fine active technology. The fungicides and algaecides present in this formulation are finely dispersed so that wood penetration and hence effectiveness is much greater than uncertified wood protection products. In addition the use of ultra-lightfast pigments on the coloured variants give an even fade-resistant finish which will
last for years.
EVERBUILD® Lumberjack® Wood Preserver is fast-drying and non-flammable; and application to wet timbers is possible without loss of performance. It is specifically designed to deeply penetrate all wood and joinery to give long-lasting protection from damage caused by wet rot, dry rot, decay and fungi.
Uses
EVERBUILD® Lumberjack® Wood Preserver – Clear: For use on interior or exterior rough-sawn or planed timber such as floorboards, joists, roof  timbers, window frames and doors. This product is an ideal pre-treatment which may be  overpainted, varnished, or stained when dry (allow 48 hours drying time). For interior applications it may also be left as the final finish for a natural wood effect; however, when used externally, overpainting/staining is required, as this product does not repel water. Everbuild Shed & Fence Mate is ideal for this.
NOTE: product is milky out of the can but dries clear
EVERBUILD® Lumberjack® Wood Preserver – Clear, Fir Green, Dark Oak, Golden Chestnut, Red Cedar, Slate Grey and Silver Birch: Ideal for general use on roughsawn or planed timber such as window frames, fences, sheds, cladding, horticultural timber, roof timber, joists etc. Fir Green is particularly useful for easy identification of treated timbers and horticultural work. These colours should be overpainted, stained or varnished.
Benefits
Micro-Fine Actives penetrate deep into the wood.
Solvent-free formula.
Non-flammable.
Quick drying.
Internal and external use.
Can be applied to damp timbers.
Low odour.
Lumberjack Wood Preserver 5Ltr
£96.67 (inc. VAT)
£80.56 (Ex. VAT)
0 company wide current stock level
Enquire Now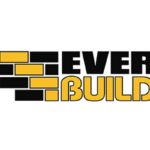 Reviews
Only logged in customers who have purchased this product may leave a review.