Mapei Colorite Beton Translucent 20kg
SKU: 096CBT20
Mapei Colorite Beton Translucent 20kg
POA
POA
0 company wide current stock level
Enquire Now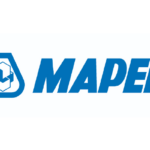 Mapei Colorite Beton Translucent 20kg
Description
Colorite Beton is a semi-transparent paint for external walls, made up of non-saponifiable, pure acrylic resin in water dispersion. Colorite Beton protects cementitious substrates against damage caused by CO2 (carbonation) and SO2. Colorite Beton is resistant to all climatic conditions and the aggressive attack of smog, salt and sunlight, and provides a long-lasting protective coat for the substrate. Colorite Beton protects the substrate and leaves an attractive finish which evens out the colour without hiding the surface structure.
Applications
For painting concrete and reinforced concrete surfaces where the colour of the substrate requires homogenising while leaving the "form-work" or "natural" finish of the cementitious structure visible.
Paint for protecting general cementitious surfaces exposed to aggressive pollution agents in industrial environments, such as exhaust gases and acid rain, or to prevent damage due to carbonation.
Uses
For painting concrete structures, reinforced concrete and general cementitious surfaces with a coat of semitransparent paint, leaving the "form-work" or "natural" finish of the piece visible and homogenising the colour. The special formulation of the product makes it particularly suitable for protecting surfaces against damage caused by CO2, SO2 and sunlight. The longlasting, durable protection is also guaranteed by the product's good repellence to water and its moderate permeability to vapour.
Mapei Colorite Beton Translucent 20kg
POA
POA
0 company wide current stock level
Enquire Now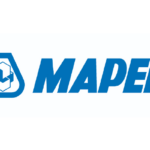 Reviews
Only logged in customers who have purchased this product may leave a review.