Mapeshield CI 100 18.9ltr
SKU: 096CI10018.9
Mapeshield CI 100 18.9ltr
POA
POA
0 company wide current stock level
Enquire Now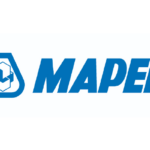 Mapeshield CI 100 18.9ltr
Description
Mapeshield CI 100 is a surface-applied corrosion inhibitor designed to penetrate concrete structures and protect embedded steel reinforcement. It forms a protective layer on the surface of the steel reinforcing bar to inhibit corrosion caused by carbonation, the presence of chlorides and other contaminants in the concrete (such as deposits from acid rain and industrial pollution), and helps to prevent additional cracking and spalling in the future. Mapeshield CI 100 can be applied by spray, brush or roller. By diffusing into the hardened pore structure of concrete to the steel reinforcing bars, Mapeshield CI 100 delays the corrosion process and reduces overall corrosion activity.
Features and Benefits
Environmentally friendly with its water-based, nonflammable formula
Helps to passivate embedded steel against corrosion by penetrating into concrete
Reduces existing corrosion, enhancing the durability of reinforced concrete
Compatible with MAPEI repair mortars
Not a vapor barrier; allows concrete to breathe
Applied by roller, brush or spray
Does not require removal of good-quality concrete
Uses
Steel-reinforced concrete such as in bridges, highways and parking structures
Marine structures, such as piers, piles and concrete docks
Concrete-framed building facades and balconies
Tunnels and other underground structures
Wastewater treatment tanks
Concrete pipes and utility poles
Mapeshield CI 100 18.9ltr
POA
POA
0 company wide current stock level
Enquire Now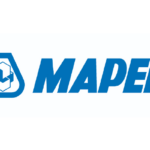 Reviews
Only logged in customers who have purchased this product may leave a review.