Nitoproof 800 10kg
SKU: 002np800
Nitoproof 800 10kg
£281.44 (inc. VAT)
£234.53 (Ex. VAT)
0 company wide current stock level
Enquire Now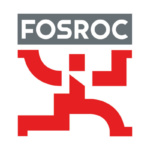 Nitoproof 800 10kg
Description:
Fosroc's Nitoproof 800 system is a polyurethane based waterproofing and crack bridging protection system for the exposed decks of new and existing balconies/walkways and flat roofs. It provides a protective durable elastic impervious attractive surface which is easy to clean and maintain. The Fosroc Nitoproof 800 system is nominally 1.4mm thick and comprises one coat of Nitoprime UR FS one coat of Fosroc Nitoproof 800 Membrane and one coat of Fosroc Nitoproof UVR Topcoat. Priming is recommended but can be omitted in certain circumstances; contact Fosroc Technical for further information. Where an anti-skid finish is required Nitoflor FC anti-slip grains are recommended.
Uses:
Waterproofing system for new and existing structures. Particularly suitable for waterproofing exposed concrete elements such as balconies walkways flat roofs podium decks green roofs and wind turbine plinth bases.
Advantages:
 Seamless
 Fast application – minimises downtime
 Easy to clean and maintain
 Chemical resistant – good resistance to a range of chemicals
 Durable – good abrasion and wear resistance
 Slip-resistant finish available
 Colour stable UV and weather resistant
 Aesthetically attractive – available in a wide range of colours
 Fire-resistant
 Root barrier
Nitoproof 800 10kg
£281.44 (inc. VAT)
£234.53 (Ex. VAT)
0 company wide current stock level
Enquire Now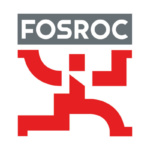 Reviews
Only logged in customers who have purchased this product may leave a review.