Nitoseal MS100 Black (20 x 380ml)
SKU: 002ms100blb
Nitoseal MS100 Black (20 x 380ml)
£341.22 (inc. VAT)
£284.35 (Ex. VAT)
0 company wide current stock level
Enquire Now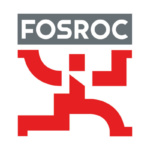 Nitoseal MS100 Black (20 x 380ml)
Description:
Nitoseal MS100 is a tough, durable elastomeric joint sealant. It is based upon hybrid silyl modified polyether technology. It is suitable for use over a wide range of external and internal building applications and has excellent weather resistance. Nitoseal MS100 has excellent primer-less adhesion to a wide range of common building substrates and does not stain concrete, marble and other masonry surfaces.
Uses:
Nitoseal MS100 has been formulated for stain-free sealing of joints in and around concrete, brick, masonry, pre-cast panels, stone cladding, windows, doors and fibre cement sheeting.
Advantages:
 Will not stain masonry, marble or other surfaces.
 Excellent primer-less* adhesion to most common building materials.
 Can be applied to damp substrates
 Fast neutral cure.
 Highly flexible with excellent application characteristics.
 Low odour, environmentally friendly.
 Low modulus and high movement capabilities.
 Excellent UV and weather resistance
 Performs as an acoustic sealant
 Good adhesion to silicone, polysulphide or polyurethane contaminant.
Nitoseal MS100 Black (20 x 380ml)
£341.22 (inc. VAT)
£284.35 (Ex. VAT)
0 company wide current stock level
Enquire Now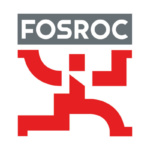 Reviews
Only logged in customers who have purchased this product may leave a review.