Nitoseal MS300 Grey (10 x 600ml)
SKU: 002ms300b
Nitoseal MS300 Grey (10 x 600ml)
£139.62 (inc. VAT)
£116.35 (Ex. VAT)
0 company wide current stock level
Enquire Now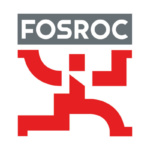 Nitoseal MS300 Grey (10 x 600ml)
Description
Nitoseal MS300 is a one part, high modulus sealant based on hybrid silyl modified polyether technology. It has a rapid rate of cure and forms a tough elastomer capable of supporting heavy wheel loads. Nitoseal MS300 may be applied between 6mm and 20mm wide, for internal trafficked flush joints and up to 40mm wide, for non-trafficked / recessed trafficked joints. In most cases it is recommended to form a sealing slot with a square crosssection, subject to a minimum 10mm depth. To ensure the sealant operates within its stated movement accommodation capacity the sealing slot widths should be designed in accordance with the recommendations of BS6093.
Uses
Nitoseal MS300 is suitable for sealing saw-cut and movement joints in internal floors, and external joints where abrasion resistance is required. It can also be used for external facade joints where a tougher seal is required.
Factory floors
Sports stadia terracing
Shopping centres
Warehouse and distribution depots
Concrete hardstanding areas
Prisons
Advantages
Suitable for forklift truck traffic
Suitable for saw cut and perimeter joints
Abrasion resistant
Withstands vehicular traffic
Single component
Fast rate of cure
Easy to apply at low temperature
Can be applied to damp substrates
Primer-less for most applications (see "Priming" section)
Hard, but flexible sealant; resists picking and vandalism
Nitoseal MS300 Grey (10 x 600ml)
£139.62 (inc. VAT)
£116.35 (Ex. VAT)
0 company wide current stock level
Enquire Now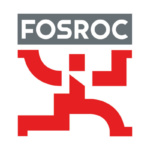 Reviews
Only logged in customers who have purchased this product may leave a review.