Nitoseal MS600 Grey 600ml
SKU: 002ms600g
Nitoseal MS600 Grey 600ml
£16.45 (inc. VAT)
£13.71 (Ex. VAT)
361 company wide current stock level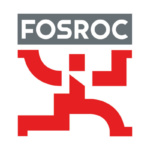 Nitoseal MS600 Grey 600ml
Description
Nitoseal MS600 is a one part medium modulus sealant based on hybrid silyl modified polyether technology. It has a fast rate of cure and forms a tough, highly durable and water resistant elastomer.
Uses
Nitoseal MS600 is suitable for sealing movement joints in buildings and civil engineering structures including joints that will be subject to intermittent or permanent immersion. Typical applications include:
Potable water tanks
Reservoirs
Sewage tanks
Sea walls*
Basements
Subways
Parapets
Bridges
Superstructures
* Refer to Limitations section
Advantages
Recommended for use in contact with potable water
Meets key international standards
Resistant to aerobic and anaerobic bacteriological attack
Exhibits excellent water resistance
Excellent resistance to dilute acids and alkalis
Cures to a tough, elastic rubber seal
Accommodates continuous and pronounced cyclic movement
High resistance to ageing, reduces physical damage due to climatic extremes
Single component yet fast rate of cure
Easy to apply at low temperature
Can be applied to damp substrates
Isocyanate free technology
Nitoseal MS600 Grey 600ml
£16.45 (inc. VAT)
£13.71 (Ex. VAT)
361 company wide current stock level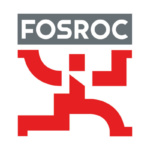 Reviews
Only logged in customers who have purchased this product may leave a review.