Parex CS Grout 25kg
SKU: 039csg25
Parex CS Grout 25kg
POA
POA
124 company wide current stock level
Enquire Now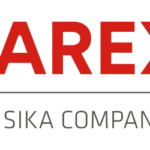 Parex CS Grout 25kg
Description
CS Grout is a Portland cement based product giving high strength, good flow and non-shrink properties. Placed grout gives structural support and good vibration resistance. CS Grout is chloride free and can be safely used in contact with steel. The specialised mix design enables placement at low water content leading to good freeze-thaw stability, low water absorption plus resistance to oil, sea water and mild alkali attack. Placement thickness may be in the nominal range of 10mm to 100mm. For thicker sections 6mm Aggregate should be added at a rate of up to one to one Aggregate to CS Grout.
Uses
Crane rail tracks
Stanchion bases
Machine bed plates
Dowel bars between pre-cast units
Ground anchors
Bridge Bearing Supports
Benefits
CS Grout has been tested in accordance with the appropriate parts of the following standards:
EN 12390 BS 476 ASTM C953 ASTM C1107
CS Grout complies with the requirements of Corps of Engineers Specification for Non Shrink Grout CRD
C621 and for Highways clause 2601
CS Grout complies with BS 6920
WRAS (report no M103248)
Parex CS Grout 25kg
POA
POA
124 company wide current stock level
Enquire Now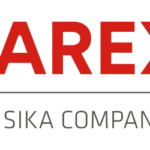 Reviews
Only logged in customers who have purchased this product may leave a review.