Paveroc 25kg
SKU: 002pave
Paveroc 25kg
£45.12 (inc. VAT)
£37.60 (Ex. VAT)
270 company wide current stock level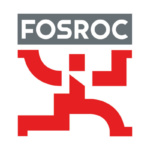 Paveroc 25kg
Description
Paveroc is supplied as a ready to use blend of dry powders which requires only the site addition of clean water to produce a highly consistent repair mortar. It is based on Portland cements, graded aggregates, and chemical additives providing a mortar with good handling characteristics while minimising water demand. The low water requirement ensures good strength gain and long-term durability.
Paveroc is designed for horizontal use. It may be applied up to a maximum thickness of 100 mm. Thicker sections can be built up in layers. Material should not be applied at less than 12 mm thickness. Individual bay sizes should not exceed 18 m².
Uses
For the reinstatement of large areas of concrete pavements and floors to avoid the total replacement of bays The product is alkaline in nature and will protect embedded steel reinforcement. It may be used internally and externally. Patchroc GP is recommended for emergency patching of small areas of concrete pavements and floors. Paveroc is suitable for repair methods 3.1, 3.2, 4.4, 7.1, 7.2 as defined by BS EN 1504-3.
Advantages
Rapid strength gain — will generally accept pedestrian traffic at 12 hours, significantly reducing down-time
High strength, abrasion and weather resistance
One component, pre-bagged to overcome site-batchedvariations requires only the site addition of clean water
Excellent bond to the concrete substrate
Shrinkage compensated
Contains no chloride admixtures
Paveroc 25kg
£45.12 (inc. VAT)
£37.60 (Ex. VAT)
270 company wide current stock level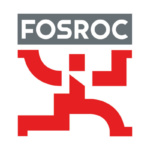 Reviews
Only logged in customers who have purchased this product may leave a review.