Perm-a-Barrier VC20 1.2m x 50m
SKU: 007VC201.2x50
Perm-a-Barrier VC20 1.2m x 50m
POA
POA
0 company wide current stock level
Enquire Now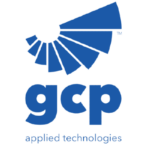 Perm-a-Barrier VC20 1.2m x 50m
Description:
Perm-A-Barrier VC20 Membrane is a self-adhesive vapour impermeable air barrier membrane, composed of a reinforced cross-laminated HDPE film, and a synthetic non-bituminous adhesive. Perm-A-Barrier VC20 Membrane incorporates the GCP Advanced Bond Technology™.
Uses:
Perm-A-Barrier VC20 membrane provides a complete barrier to both air leakage and vapour diffusion through the building enclosure.
Perm-A-Barrier systems:
Prevent premature deterioration of the building envelope caused by interstitial condensation or rain penetration.
Save energy costs by enhancing thermal performance of the structure.
Improve comfort for the building occupants by increasing the level of indoor air quality.
Advantages:
Fully Bonded to the substrate to protect from the elements.
Resists Wind Loads – During construction phase.
Energy Efficiency – Substantially reduces energy consumption through airtight construction.
Durability – Building lifetime protection.
Ease of Application – Lightweight, flexible and easy to install.
Prevents Water Migration – Between substrate and membrane.
Reaction to fire (UK and Ireland) – D (as tested on a non combustible substrate (except gypsum board).
Perm-a-Barrier VC20 1.2m x 50m
POA
POA
0 company wide current stock level
Enquire Now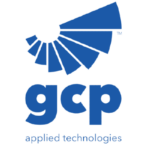 Reviews
Only logged in customers who have purchased this product may leave a review.