PipeBloc EL Wrap 2mm x 25m Roll
SKU: 175PBPWPEL2x25
PipeBloc EL Wrap 2mm x 25m Roll
£158.40 (inc. VAT)
£132.00 (Ex. VAT)
5 company wide current stock level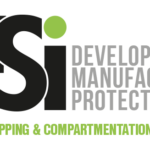 PipeBloc EL Wrap 2mm x 25m Roll
Description
PipeBloc EL is designed and tested to seal service penetration apertures containing plastic and metallic pipes with insulation, using
thermoplastic composites based on graphite intumescent technology. Developed to provide a high volume expansion and pressure seal
during a fire the PipeBloc EL offers EI120 tested to EN1366-3, the maximum diameter being 250mm, the ultra thin design of PipeBloc EL
ensuring that they can be installed in to the tightest of locations.
PipeBloc EL is installed around combustible pipes to form a penetration seal used to reinstate the fire resistance performance of wall and
floor constructions where they have been provided with apertures for the penetration of combustible pipe services. PipeBloc EL can be used with Pyrocoustic Sealant to seal the space between the combustible pipe and the aperture to close any gap.
Uses
The intended use of PipeBloc EL is to reinstate the fire resistance performance of wall and floor constructions, where they are penetrated
by various combustible pipe services. The specific elements of construction that the system PipeBloc EL may be used is as follows:
Fire resistance testing to EN 1366-3: 2009.
Classified as EI 120 using EN 13501-2.
Certifire 3rd Party Certification CF 5368.
Fire resistance testing in flexible walls, rigid floors and Stopseal Batt.
PipeBloc EL gives the users versatility when installing in a multitude of common site conditions, PipeBloc EL is supplied in a convenient 25m long, 40mm wide roll.
Can be use with Plastic Pipes – PVC, HDPE, PP, PE, ABS, PVC-C and SAN + PVC.
Benefits
Can be used to close off various types of insulation around metallic pipes.
Causes no known effects to plastic pipes.
The product is based on an thermoplastic composite and is therefore non-toxic.
Halogen free, contains no asbestos, ceramic or mineral fibres.
Not affected by fungus, vermin or rodents.
Conditioned to Type X: -20oC to +70oC with accordance with EOTR 024 and Etag 026.
PipeBloc EL Wrap 2mm x 25m Roll
£158.40 (inc. VAT)
£132.00 (Ex. VAT)
5 company wide current stock level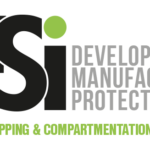 Reviews
Only logged in customers who have purchased this product may leave a review.