Proofex Cavity Drain PB 5mm x 2m x 20m
SKU: 002pcdpb5x2x20
Proofex Cavity Drain PB 5mm x 2m x 20m
£532.88 (inc. VAT)
£444.07 (Ex. VAT)
0 company wide current stock level
Enquire Now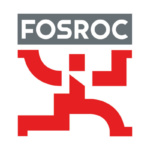 Proofex Cavity Drain PB 5mm x 2m x 20m
Description:
Proofex Cavitydrain PB allows the direct application of wet lining systems, increasing usable space in basements by eliminating the requirement for internal blockwork walls or dry lining systems.
Uses:
Proofex Cavitydrain is used to waterproof below ground structures where Type C (Drained Cavity) protection is required either as the sole protective measure or in conjunction with Type A (Barrier) or Type B (Integral) waterproofing to achieve the required grade of protection in accordance with the recommendations of BS8102-2009.
Any water ingress is contained within a free draining cavity and channelled to an appropriate internal water management system so that no pressure forms against the internal linings, thereby providing protection against water ingress into usable spaces.
Advantages:
Suitable for new and existing construction projects
Acceptable for all water table classifications (low, variable, high) as per Table 1 of BS8102-2009
Eliminates increase in structural load due to water pressure.
Provides a maintainable form of ingress protection.
Can be specified in conjunction with a monitoring system to provide automatic alerts in the event of pump failure.
Internal application in a controlled environment reduces risk of defective installation
Provides a continuous drainage pathway and vapour barrier
Minimal deformation under load maintains drainage performance
 Conical voids enable high load transfer to structural elements
 Chemically resistant, unaffected by contaminated substrates and water
 Vertical and horizontal grades available
Proofex Cavity Drain PB 5mm x 2m x 20m
£532.88 (inc. VAT)
£444.07 (Ex. VAT)
0 company wide current stock level
Enquire Now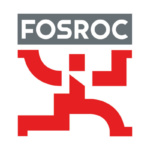 Reviews
Only logged in customers who have purchased this product may leave a review.