Pyrocoustic Fire Resistant Sealant Grey 310ml
SKU: 175PCG310
Pyrocoustic Fire Resistant Sealant Grey 310ml
£1.97 (inc. VAT)
£1.64 (Ex. VAT)
0 company wide current stock level
Enquire Now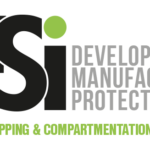 Pyrocoustic Fire Resistant Sealant Grey 310ml
Description
Pyrocoustic Sealant is an acrylic based sealant used to reinstate the fire resistance performance of wall and floor constructions where they have been provided with apertures for the penetrations of multiple services also to form linear gap seals where gaps are present within the wall and floor constructions and linear joints where wall and floor constructions abutt. Pyrocoustic Sealant has slight intumescent properties that cause it to swell upon heating.
Uses
The specifi c elements of construction for the system Pyrocoustic Sealant are as follows:
Fire resistance testing to EN 1366-3 EI 120 EN 1366-4 EI 240 and BS 476 300mins.
Fire resistance testing to ASTM-E 1966 UL 2079.
CAN/UL 115-11 – ULus & ULc Listed.
Resistance to Fire Classification on EN 13501-2.
Reaction to Fire Classification on EN 13501-1
VOC Tested – ASTM D2369-10 LEED 2009-EQ041 SCAQMD.
Acoustic Isolation to EN 10140 to 48dB.
Air Permeability testing to EN 1026 to 600Pa – 100Pa 0.0/0.0 m3/h/m2
Benefits
Mechanical Adhesion Tensile testing & Shore Hardness to ISO 9046:2005 ISO 8339:2005 & ISO 7619-1:2011.
Fire resistance tested in flexible walls rigid walls and floors.
Tested in Linear Joints up to 50mm wide.
Tested in large service openings up to 490 x 150mm.
Tested with Metallic Pipes Cables Cable Bunches Cable Trays and Cable Ladders.
Causes no known effects to plastic pipes plastic cables sheathing or metallic components.
For use in low movement joints remains flexible.
Halogen free resists fungi and vermin.
Certifire 3rd part certification CF 517.
Pyrocoustic Fire Resistant Sealant Grey 310ml
£1.97 (inc. VAT)
£1.64 (Ex. VAT)
0 company wide current stock level
Enquire Now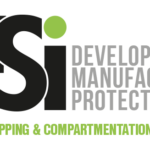 Reviews
Only logged in customers who have purchased this product may leave a review.