rbs Adblue Diesel Additive 10Ltr
SKU: 004ABDA10
rbs Adblue Diesel Additive 10Ltr
£27.94 (inc. VAT)
£23.28 (Ex. VAT)
0 company wide current stock level
Enquire Now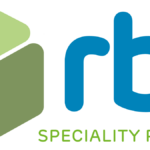 rbs Adblue Diesel Additive 10Ltr
Description:
rbs Adblue is used with diesel engines using SCR technology. This technology (Selective Catalytic Reduction) reduces harmful emissions (NOx). rbs Adblue is injected into the catalyst of the SCR system, where it triggers a chemical reaction with the ammonia.into nitrogen (N2) and water vapor (H2O). Water vapor and This chemical reaction converts the toxic nitrogen oxides (NOx) nitrogen are naturally occurring gasses that are harmless to the environment.
Features & Benefits:
Your vehicle needs Adblue to reduce NOx emission.
Due to the stricter emission legislation, diesel engines need to have cleaner exhaust gases.
NOx is one of the emissions that causes acid rain. To meet the Euro 6 standards for diesel engine emission the use of Selective Catalyst Reduction-technology (and thus rbs AdBlue) is required.
The Euro 6 standards are into force from September 2014 for new passenger cars.
All commercial vehicle manufacturers have to meet the Euro 6 standards for diesel engine emission.
Although Euro 5 emission standards could be met by different technologies, Euro 6 standards require the use of Selective Catalytic Reduction with AdBlue.
rbs Adblue Diesel Additive 10Ltr
£27.94 (inc. VAT)
£23.28 (Ex. VAT)
0 company wide current stock level
Enquire Now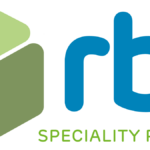 Reviews
Only logged in customers who have purchased this product may leave a review.