rbs Epoxy Pourable Grout 12.5ltr/26kg
SKU: 004EPG12.5
rbs Epoxy Pourable Grout 12.5ltr/26kg
£165.36 (inc. VAT)
£137.80 (Ex. VAT)
29 company wide current stock level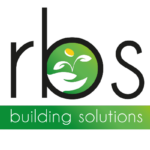 rbs Epoxy Pourable Grout 12.5ltr/26kg
Description:
rbs Epoxy Pourable Grout is a three pack high flow epoxy grout, with excellent low temperature curing characteristics. High compressive and tensile strength gains make it capable of withstanding high dynamic loads. Also provides excellent chemical resistance, good flow characteristics and negligible shrinkage.
Features:
 Machine base plates with dynamic loadings.
 Grouting Crane and transporter rails.
 Grouting high speed turbines.
 Starter bars, dowels, setting-in bolts.
 Bedding Bearings, Manhole frames etc.
 rbs Epoxy Pourable Grout is formulated for placement in gap sizes of 10-50mm.
 This is typically achieved by forming a shutter and "letter-box" arrangement.
 The mixed grout is usually poured into place in a continuous and steady manner, until the bed is completely filled.
 To achieve an even flow, maintain a head of at least 150mm.
 When pumping, place the end of the hose in the centre of the plate so the grout radiates from the centre.
 When the grout has reached the far side, start to withdraw the hose very slowly with the pump running to avoid forming air pockets
rbs Epoxy Pourable Grout 12.5ltr/26kg
£165.36 (inc. VAT)
£137.80 (Ex. VAT)
29 company wide current stock level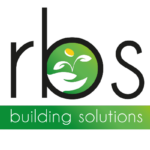 Reviews
Only logged in customers who have purchased this product may leave a review.