Sika Bentoshield Max LM 1.1m x 5m
SKU: 003BSHMLM1.1x5
Sika Bentoshield Max LM 1.1m x 5m
POA
POA
0 company wide current stock level
Enquire Now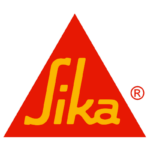 Sika Bentoshield Max LM 1.1m x 5m
Description
Sika BentoShield® MAX LM is a self healing waterproofing membrane that's resistant to contaminated soils, forming an automatic mechanical bond to freshly poured concrete it virtually eliminates the possibility of water movement between the membrane & structure. Approximately 6.5 mm thick, consisting of two polypropylene geotextiles, a woven fabric and non-woven fabric, enclosing prehydrated homogeneous layer of granular sodium bentonite at a minimum weight of 5000g/m². The two geotextiles are interlocked by a needle-punching process forcing fibres from the non-woven layer through and beyond the woven layer. This process contains and confines the polymer modified bentonite granules and forms a physical link between the geotextiles. A flexible polyethylene layer is integrally bonded to the non-woven geotextile.
Uses
Damp proofing, water proofing, tanking membrane for horizontally and vertical applications where buildings are expected to be subject to hydrostatic water pressure.
Below ground reinforced concrete structures
Effective against diaphragm wall constructions.
Direct application onto ground retaining concrete piling when placed within the piling – concrete interface
Direct application within steel sheet piling – concrete interface
Can be placed within the formwork.
Below structural reinforced concrete slabs.
Advantages
Qualified waterproofing tanking membrane in accordance with BS8102: 2009
Water tightness of the laps tested to BS EN 1928.
Designed to offer protection in areas subject to changing geological conditions such as flood plains, areas of soil settlement and brown field constructions.
Application ensures performance stability in high water table environments and constructions which are subject to future alterations in water levels.
An effective barrier against ground water in saline environments.
Easy to install, no primers required.
Easy to install, no protection boards required.
Can be applied in temperatures below 0°C
Will self heal when subjected to a head of water.
Can be applied during conditions of high humidity.
Major constructions benefit from speed of application.
Sika Bentoshield Max LM 1.1m x 5m
POA
POA
0 company wide current stock level
Enquire Now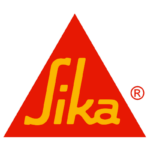 Reviews
Only logged in customers who have purchased this product may leave a review.