Sika CarboDur S Type 512 per mtr
SKU: 003cdst512
Sika CarboDur S Type 512 per mtr
POA
POA
0 company wide current stock level
Enquire Now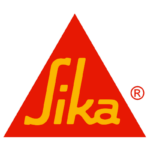 Sika CarboDur S Type 512 per mtr
Description
Sika® CarboDur® plates are pultruded carbon fibre reinforced polymer (CFRP) laminates designed for strengthening concrete timber masonry steel and fibre reinforced polymer structures. Sika® CarboDur® plates are bonded onto the structure as externally bonded reinforcement using Sikadur®-30 epoxy resin based adhesive for normal temperatures during application and / or service. Please refer to the relevant Product Data Sheet for more detailed information about each of these adhesives.
Uses
Sika® CarboDur® S may only be used by experienced professionals. Sika® CarboDur® systems are used to improve increase or repair the performance and resistance of structures for:
Increased Load Carrying Capacity:
Increasing the load capacity of floor slabs beams and bridge sections
For the installation of heavier machinery
To stabilise vibrating structures
For changes in building use
Damage to structural elements due to:
Deterioration of the original construction material
Steel reinforcement corrosion
Accidents (Vehicle impact earthquakes fire)
Improvement of serviceability and durability:
Reduced deflection and crack width
Stress reduction in the steel reinforcement
Improved fatigue resistance
Change of the structural system:
Removal of walls and / or columns
Removal of floor and wall sections to create access / openings
Resistance to possible events:
Increased resistance to earthquakes impact or explosion etc.
To repair design or construction defects such as:
Insufficient / inadequate reinforcement
Insufficient / inadequate structural depth
Benefits
Non-corroding
Very high strength
Excellent durability and fatigue resistance
Unlimited lengths no joints required
Low system thickness simple execution of plate intersections or crossings
Easy transportation (rolls)
Lightweight very easy to install especially overhead (without temporary support)
Minimum preparation of plate applicable in several layers
Smooth edges without exposed fibres as result of production by pultrusion
Extensive Testing and Approvals available from many countries worldwide.
Sika CarboDur S Type 512 per mtr
POA
POA
0 company wide current stock level
Enquire Now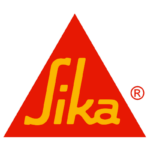 Reviews
Only logged in customers who have purchased this product may leave a review.