Sika Concrete Crack Fix 250ml (Box of 12)
SKU: 003CCFB250
Sika Concrete Crack Fix 250ml (Box of 12)
POA
POA
0 company wide current stock level
Enquire Now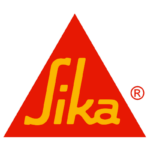 Sika Concrete Crack Fix 250ml (Box of 12)
Description
Sika® Concrete Crack Fix is a two-part cold cure, thixotropic structural adhesive based on epoxy resin. Just mix in the tube and use for high strength repairs to concrete.
Uses
As a structural adhesive for:
Concrete
Hard natural stone
Ceramics, fibre cement
Mortar, bricks, blocks, masonry, render, etc
Steel, iron and aluminium
Wood
Polyester and epoxy
Fixing and fastening of handrails, railings, balustrades and supports
Fixing of window and door frames
For concrete repairs: Interior, vertical and overhead repairs of:
Corners and edges
Hole and void filling
Crack filling and sealing of non-moving joints
Joint arrises
Suitable for use on damp concrete.
Also suitable for injecting into cracks.
Advantages
Applied using a standard sealant gun
Can be used on damp concrete
Excellent adhesion
Non-sagging, can be used for overhead applications
High load capacity
Does not shrink on hardening
Styrene free
Two-part mix in the tube adhesive
Economic – use only as much as required.
Can be applied in vertical and overhead situations.
Resistant to water, chemicals and solvents.
Sika Concrete Crack Fix 250ml (Box of 12)
POA
POA
0 company wide current stock level
Enquire Now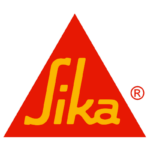 Reviews
Only logged in customers who have purchased this product may leave a review.