Sika FastFix All Weather Deep Grey 14kg
SKU: 027FFAWG14
Sika FastFix All Weather Deep Grey 14kg
£34.78 (inc. VAT)
£28.98 (Ex. VAT)
2 company wide current stock level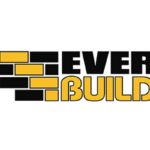 Sika FastFix All Weather Deep Grey 14kg
Description
Sika® FastFix All Weather is a ready-to-use self-setting paving jointing compound with Active Resin Technology for advanced durability. It sets hard and will not wash out whilst remaining water permeable. Sika® FastFix All Weather is perfect for outdoor patios pavements and paths with joints over 5 mm wide and 20 mm deep. Fast and easy to use it can be applied in any weather conditions – even in the rain. Sika® FastFix All Weather can also be stored and reused after opening to reduce waste.
Uses
Suitable for use on:
Flagstones
Cobbles
Indian sandstone
Stone setts
Paving blocks
Slabs
Footpaths
Patios
Pavements
Driveways with light vehicular traffic
Benefits
For joints over 5 mm wide and 20 mm deep
Fast and easy application – no mixing
All weather – apply even in the rain
Robust – does not shrink or crack
Highly water permeable – no pooling on the patio
Weed control – provides a natural barrier for weed growth
Sika FastFix All Weather Deep Grey 14kg
£34.78 (inc. VAT)
£28.98 (Ex. VAT)
2 company wide current stock level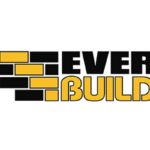 Reviews
Only logged in customers who have purchased this product may leave a review.